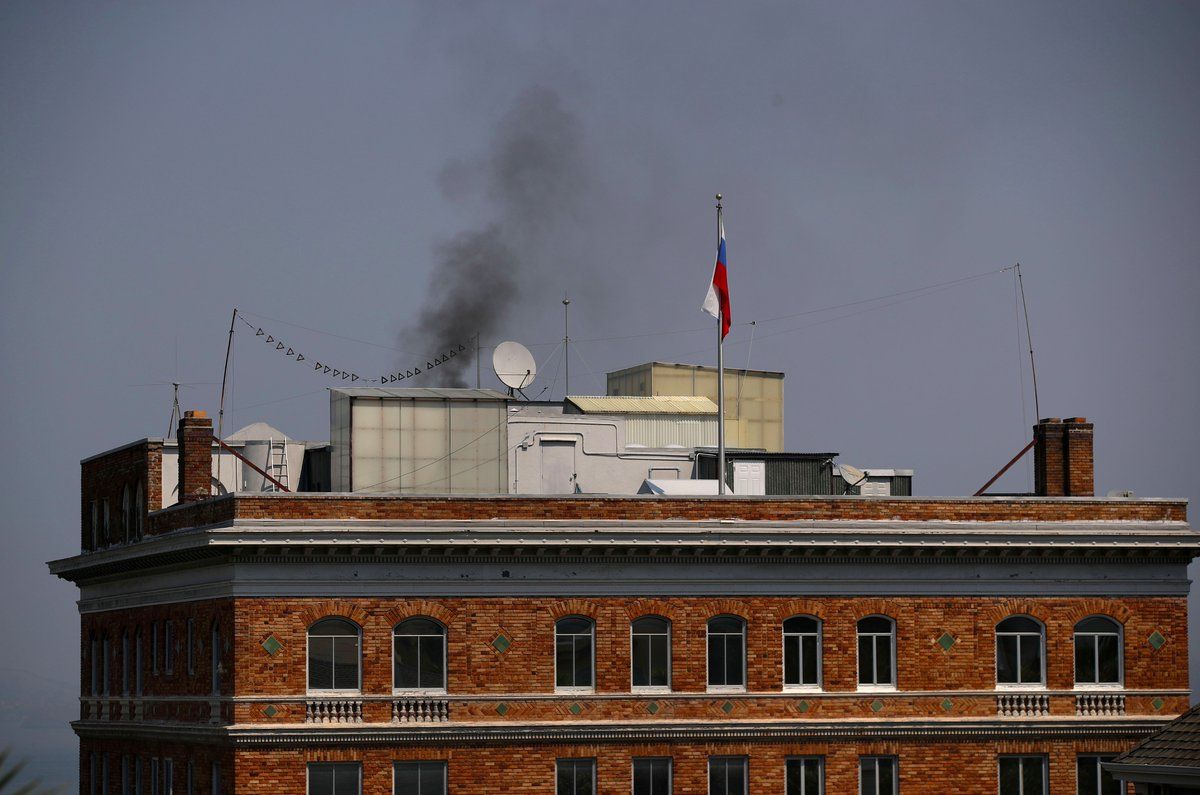 Twitter / @sullyfoto
The smoke was seen billowing from the consulate building a day after the Trump administration ordered its closure, according to AP.
Firefighters who arrived at the scene were not allowed to enter the building Friday.
San Francisco Fire Department spokeswoman Mindy Talmadge says the department received a call about the smoke and sent a crew to investigate but determined the smoke was coming from the chimney.
An Associated Press reporter heard people who came from inside the building tell firefighters that there was no problem and that consulate staff were burning unidentified items in a fireplace.
Talmadge said she did not know what they were burning on a day when normally cool San Francisco temperatures were 95 degrees. She said the fire "was not unintentional. They were burning something in their fireplace."
Read alsoWashington orders Russia to close consulate after Kremlin cut U.S. presenceMeanwhile, Russia is accusing the U.S. of gross violations of international law in its order to Moscow to close the Russian consulate in San Francisco by Saturday.
Russian Foreign Ministry spokeswoman Maria Zakharova claims U.S. "special services" intend to search the consulate Saturday. She says that the U.S. also plans to search apartments in San Francisco used by Russian diplomats and their families. Zakharova says that involves the families leaving their apartments for 10 to 12 hours so officials can search.
The State Department isn't commenting specifically on whether officials plan to search the premises. But the State Department says as of Saturday, access to the consulate will only be granted with State Department permission. The State Department says it will "secure and maintain the properties in keeping with our responsibilities."