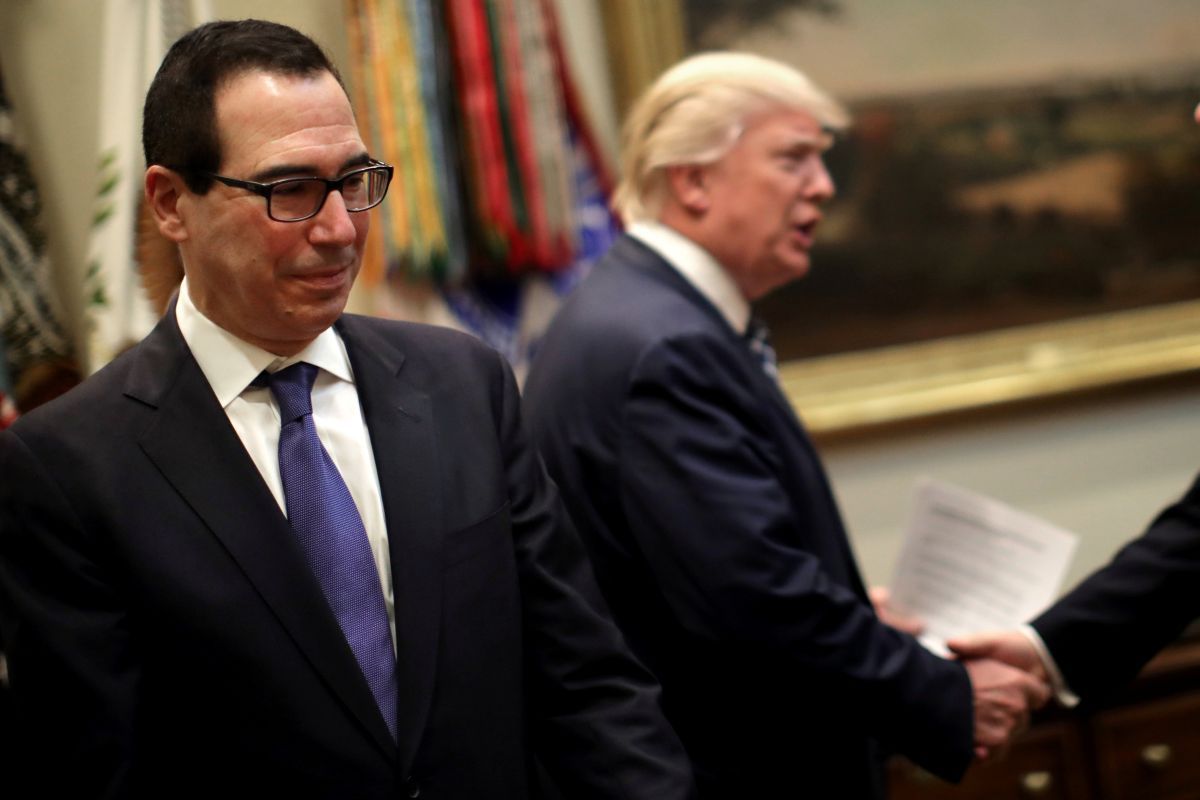 REUTERS
"I will submit new sanctions [to President Trump] for his strong consideration," Mnuchin said on "Fox News Sunday" after North Korea apparently detonated a hydrogen bomb. "There's much more we can do economically."
Such a bomb is considered more powerful than any of the five nuclear ones North Korea has already tested. And it apparently triggered an artificial earthquake of at least a 5.7 magnitude.
"I did speak with the president," Mnuchin also said Sunday. "It's clear this behavior is unacceptable. … I will draft a sanctions bill and send it to the president. We will work with our allies. We will work with China. But people need to cut off North Korea economically."
Read alsoNorth Korea: Tremor detected in sign of possible nuclear test – BBC The United States has already imposed economic sanctions on North Korea to stop the country's pursuit on a nuclear weapon, including tests on inter-continental missiles on which to attach a nuclear warhead.
"The president has made clear he'll consider everything. We're not going to broadcast our action," Mnuchin said in response to questions Sunday about whether Trump will curtail diplomatic and economic efforts and pursue military action.
Other world leaders and the United Nations on Sunday also condemned North Korea's actions.
Trump responded to the most recent bomb test with several tweets early Sunday in which he called North Korea's actions "dangerous" and a "great threat."
He also appears to show increasing frustration with South Korea for failing to get North Korea to stop the nuclear testing.
"South Korea is finding, as I have told them, that their talk of appeasement with North Korea will not work, they only understand one thing!" he tweeted.
Such tests in recent months have also sparked a war of words between Trump and North Korean leader Kim Jong Un that has created global concerns about either side taking military action in response.