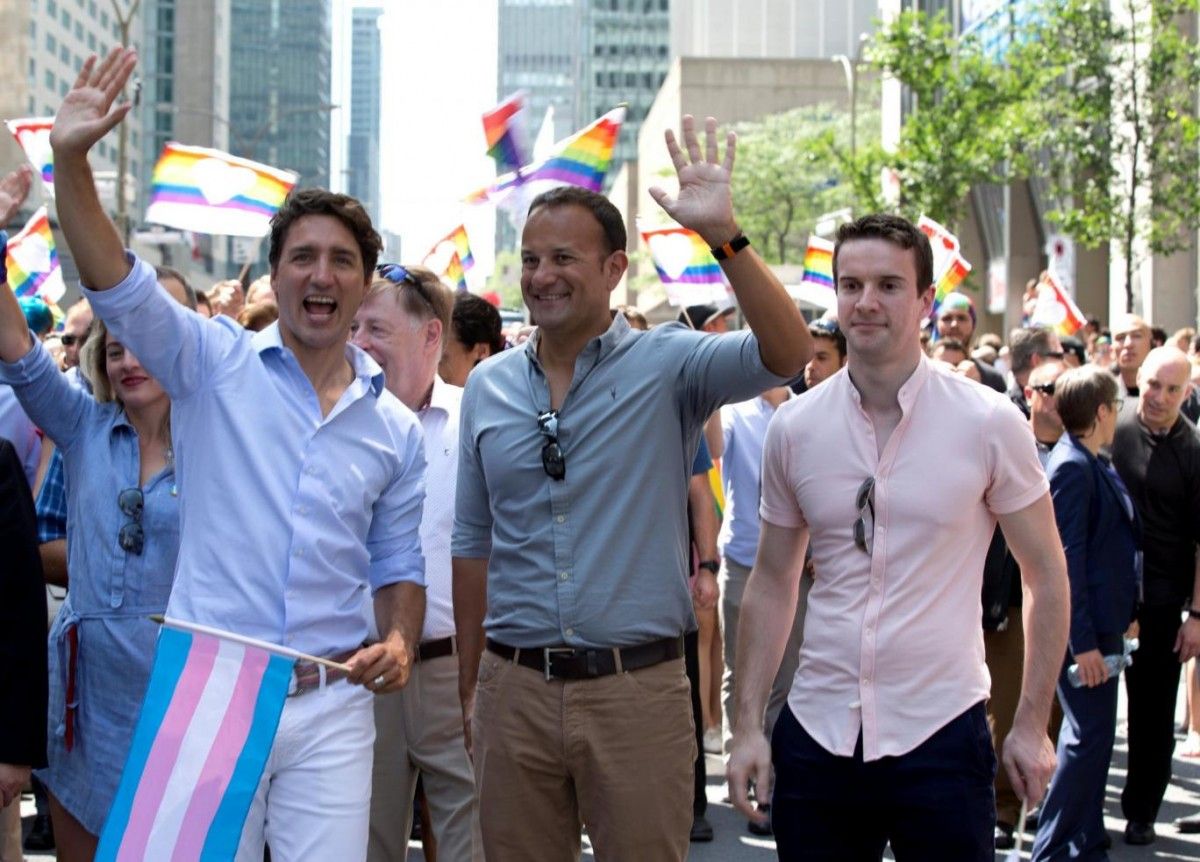 REUTERS
The arrangement has been introduced under the guidance of Chrystia Freeland, Canada's foreign affairs minister, the Independent has reported
Ms Freeland, the minister with Ukrainian roots, "wanted to be able to save a few individuals", according to a government source. "And we also wanted to allow Canada to serve as a demonstration for like-minded countries about what could be done."
The deeply conservative republic of Chechnya, a federal subject of Russia, allegedly launched a "gay purge" this spring, originally reported by Russian opposition newspaper Novaya Gazeta.
The paper claimed that at least 100 men had been detained "in connection with their non-traditional sexual orientation".
The MailOnline also reported the existence of a detention center; a Nazi-style concentration camp in the town of Argun, designed to imprison and torture LGBT men so that they would leave the republic.
The Russian LGBT Network said that men were being hunted, rounded up and beaten, sometimes to death. They stated that 52 people had contacted them claiming to have been detained and tortured.
Reports on numbers vary, but at least 26 men are thought to have been murdered.
Over the last three months, 22 people, many of whom were living in Russian safe houses, are now safe in several Canadian cities, including Toronto. Other people fleeing Russia's harsh anti-gay discrimination are expected to touch down in Canada over the next few weeks.
The asylum deal does not fall under the conventions of international law, but the North American country is carrying on despite this.
The government scheme has been operating covertly for fear of reprisals. Kimahli Powell, the executive director of Rainbow Railroad, has spoken out, saying: "We needed to be discreet about the program for as long as possible to maintain their safety."
But, he added: "We now have to focus on settlement and integration of these individuals. And it's important that our community, who are concerned about them, know that they're here, that they're safe."
The Canadian government has taken a strong line against LGBT discrimination. Prime Minister Justin Trudeau spoke out on International Day Against Homophobia, Transphobia and Biphobia.
He said: "We deplore the recent, reprehensible reports of violations of the human rights of gay and bisexual men in Chechnya. We call for the protection of all people in Chechnya whose sexual orientation makes them a target for persecution.
The Chechen leader Ramzan Kadyrov himself suggested deporting gay men to North America: "If there are any, take them to Canada … Take them far from us so we don't have them at home."
"To purify our blood, if there are any here, take them."