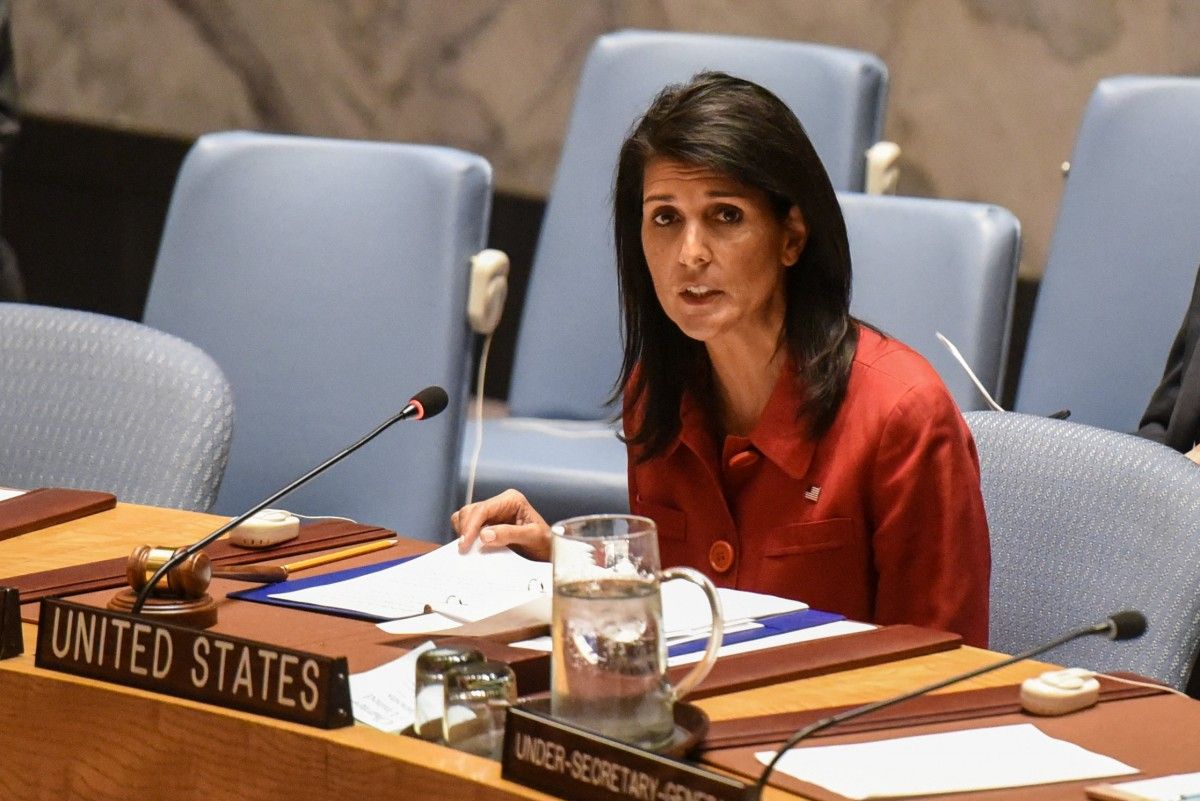 REUTERS
Speaking at a Security Council emergency meeting, Haley said North Korea's sixth nuclear test was a clear sign that "the time for half measures" from the UN had to end."Enough is enough," Haley said, CNN reports.
"We have taken an incremental approach, and despite the best of intentions, it has not worked."
"War is never something the Unites States wants -- we don't want it now," Haley said. "But our country's patience is not unlimited. We will defend our allies and our territory."
Read alsoUkraine condemns DPRK ballistic missile launchAt the conclusion of the meeting, Haley said that the US would circulate a resolution in response to the nuclear test, with plans for a vote on it next week.
"I think that North Korea has basically slapped everyone in the face in the international community that has asked them to stop," Haley said.
While details of a resolution weren't discussed on Monday, South Korea's Ambassador to the UN Cho Tae-yul said it had to be "truly biting."
Read alsoRussia tried to conceal own participation in DPRK missile program by blaming Ukraine – Turchynov"Now is the time to take measures that are strong and robust enough to compel North Korea to seriously engage in dialogue," he said. "The new resolution must include not only additional measures to further block funds that could possibly flow into North Korea's illegal nuclear program, but also truly biting and robust measures that Pyongyang finds very painful."