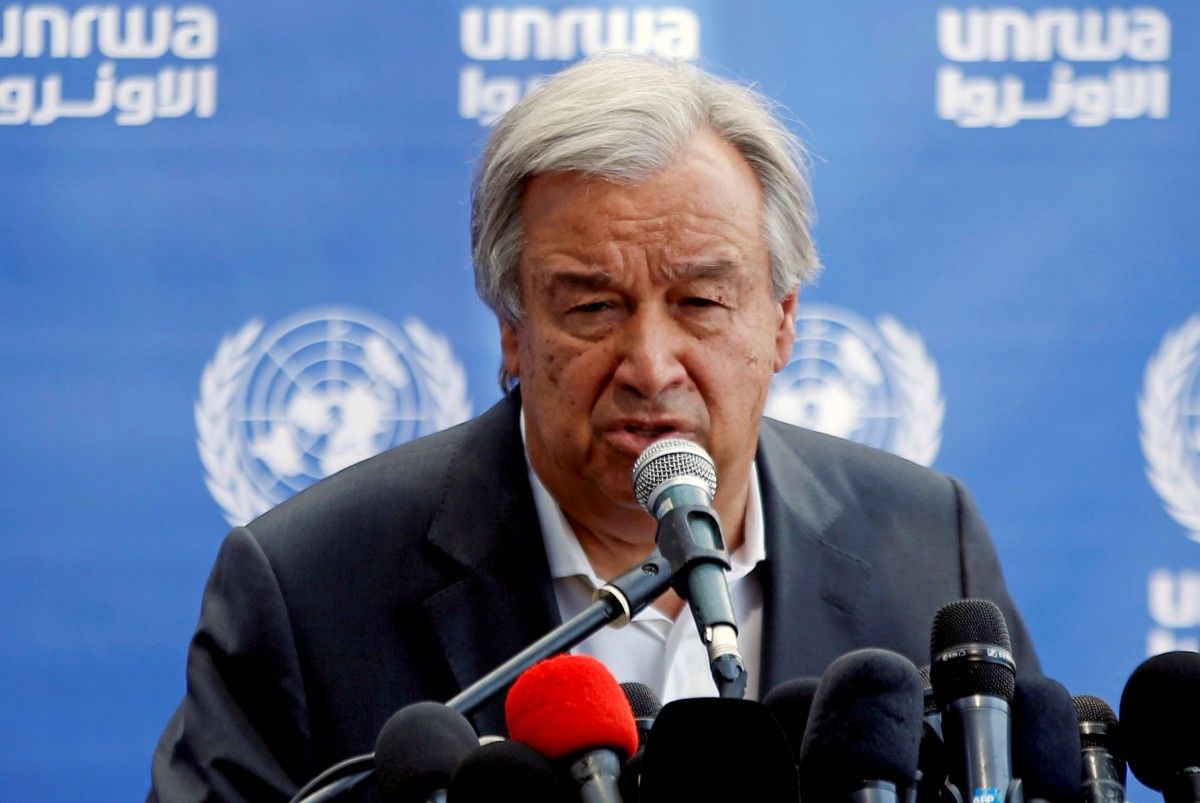 REUTERS
Guterres said he would be ready to support any efforts towards bringing about denuclearization in the Korean Peninsula in a peaceful manner, according to CBC News.
Guterres's comments came hours after a top North Korean diplomat warned that his country is ready to send "more gift packages" to the United States
Han Tae Song, ambassador to the United Nations in Geneva, confirmed that North Korea had successfully conducted its sixth and largest nuclear bomb test on Sunday.
Read alsoUkraine condemns DPRK ballistic missile launchNorth Korea says it needs to develop its weapons to defend itself against what it sees as U.S. aggression.
U.S. Ambassador Nikki Haley told an emergency Security Council meeting called in response to North Korea's Sunday nuclear test that the U.S. wants a new UN resolution with tougher sanctions adopted by Sept. 11.
Read alsoTrump: U.S. may stop trade with any country working with North KoreaBut Vassily Nebenzia, Russia's UN ambassador called that date "a little premature" and stressed that a military option should be "ruled out of any discussions."
Russian President Vladimir Putin earlier on Tuesday described more sanctions as a "road to nowhere."
Read alsoThe North Korean spies Ukraine caught stealing missile plans – CNN"Do we think more sanctions are going to work on North Korea? Not necessarily," she told the American Enterprise Institute think-tank in Washington. "But what does it do? It cuts off the revenue that allows them to build ballistic missiles."
Meanwhile, South Korea said on Tuesday an agreement with its ally the United States to scrap a weight limit on its warheads would help it respond to North Korea's nuclear and missile threat. 
Read alsoUkraine's Yuzhnoye furious over "false" opinions on country's missile ties with N.Korea, calls allegations "ludicrous"Trump and his South Korean counterpart, Moon Jae-in, agreed on Monday to scrap a warhead weight limit on South Korea's missiles, South Korea's presidential office said, enabling it to strike North Korea with greater force in the event of war.
Trump said he has given the go-ahead for Japan and South Korea to buy a "substantially increased amount" of sophisticated military equipment from the United States.
Read alsoOn brink of nuclear apocalypseAnalysts and South Korean policymakers believe North Korea may test another weapon on or around Sept. 9, when it celebrates its founding day.