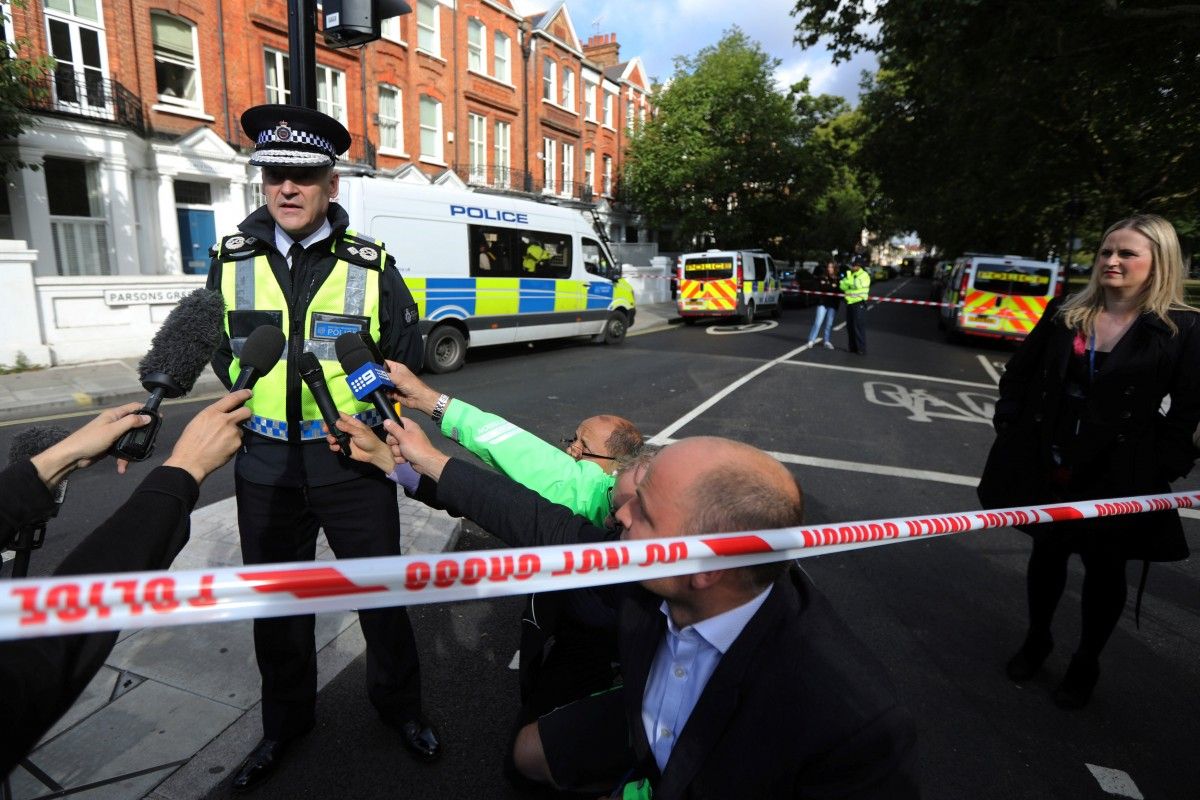 REUTERS
The 21-year-old man was arrested in Hounslow, west London, on Saturday night on suspicion of a terror offence and is in custody in south London, the BBC said.
An 18-year-old man is being held on suspicion of a terror offence over the Parsons Green explosion, which injured 30 people.
He was arrested at the Port of Dover earlier on Saturday.
The UK terror threat level remains 'critical,' meaning an attack is expected 'imminently.'
Home Secretary Amber Rudd has told the BBC that U.S. President Donald Trump's suggestion that the terrorist behind the attack was "in the sights of Scotland Yard" is "pure speculation."
Read alsoSeveral hurt in 'terrorist' incident on London underground train – mediaPolice are continuing to search a house in Sunbury-on-Thames in Surrey.
It is thought the 18-year old who has been arrested lives there.
The house belongs to an elderly couple known for fostering hundreds of children, including refugees.
Ronald Jones, 88, and Penelope Jones, 71 were rewarded for their service to children when they were made MBEs in 2010.
The couple are said to be staying with friends following the police raid, during which surrounding houses were evacuated.
Friend Alison Griffiths said the couple had an 18-year-old and a 22-year-old staying with them recently.
She described Mr and Mrs Jones as "great pillars of the community," adding: "They do a job that not many people do."