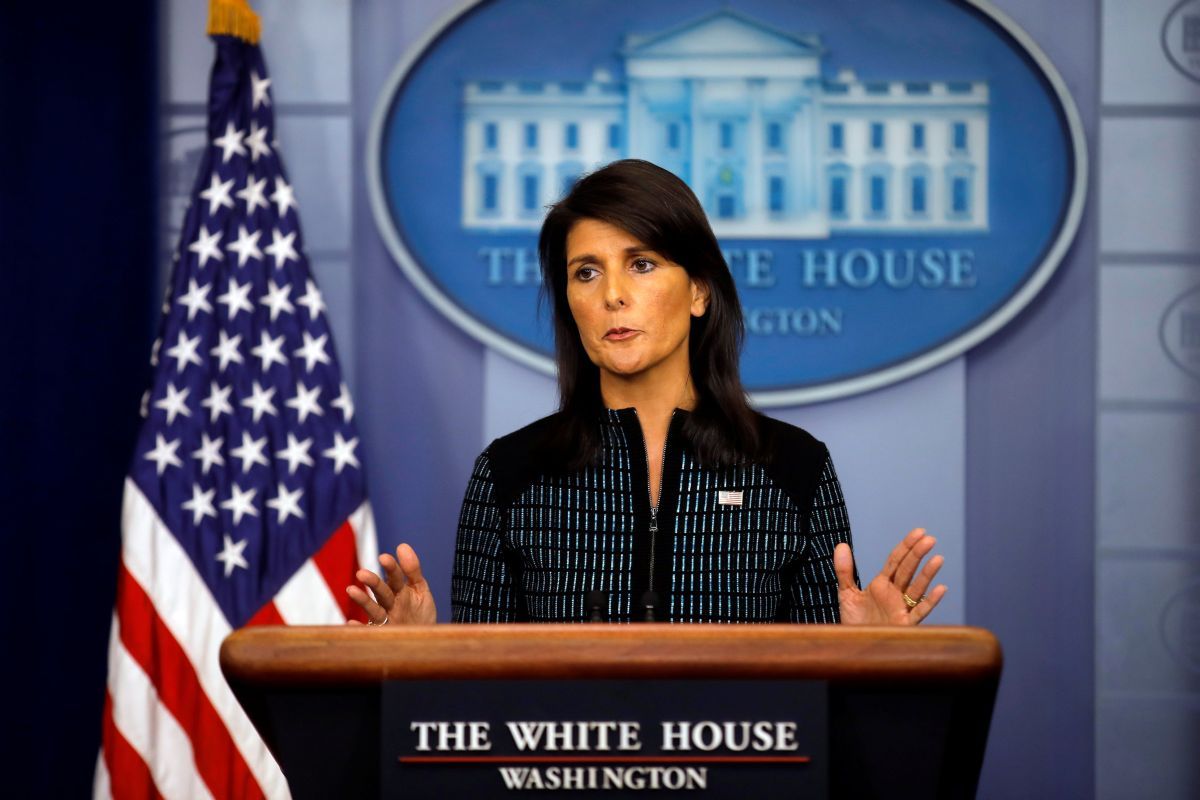 REUTERS
In an interview that aired Sunday with CNN's Dana Bash on "State of the Union," Haley emphasized that Defense Secretary James Mattis has an array of options to destroy the nation of some 25 million people.
If the U.S. exhausts diplomatic options on North Korea, the U.S. military would "take care of it," Haley said.
"If North Korea keeps on with this reckless behavior, if the United States has to defend itself or defend its allies in any way, North Korea will be destroyed," Haley said. "And we all know that, and none of us want that."
"We wanted to be responsible and go through all diplomatic means to get their attention first," Haley said. "If that doesn't work, General Mattis will take care of it."
Read alsoWhite House reminds of 'military option' for solving North Korea issue – media The United Nations Security Council adopted a new round of sanctions on North Korea last Monday in response to the nation's sixth and largest nuclear weapons test.
Trump called the move "another very small step," but Haley talked up the significance of the agreement and went on to say it was near the limit of what the US could accomplish through the UN.
"We have pretty much exhausted all the things that we could do at the Security Council at this point," she said.