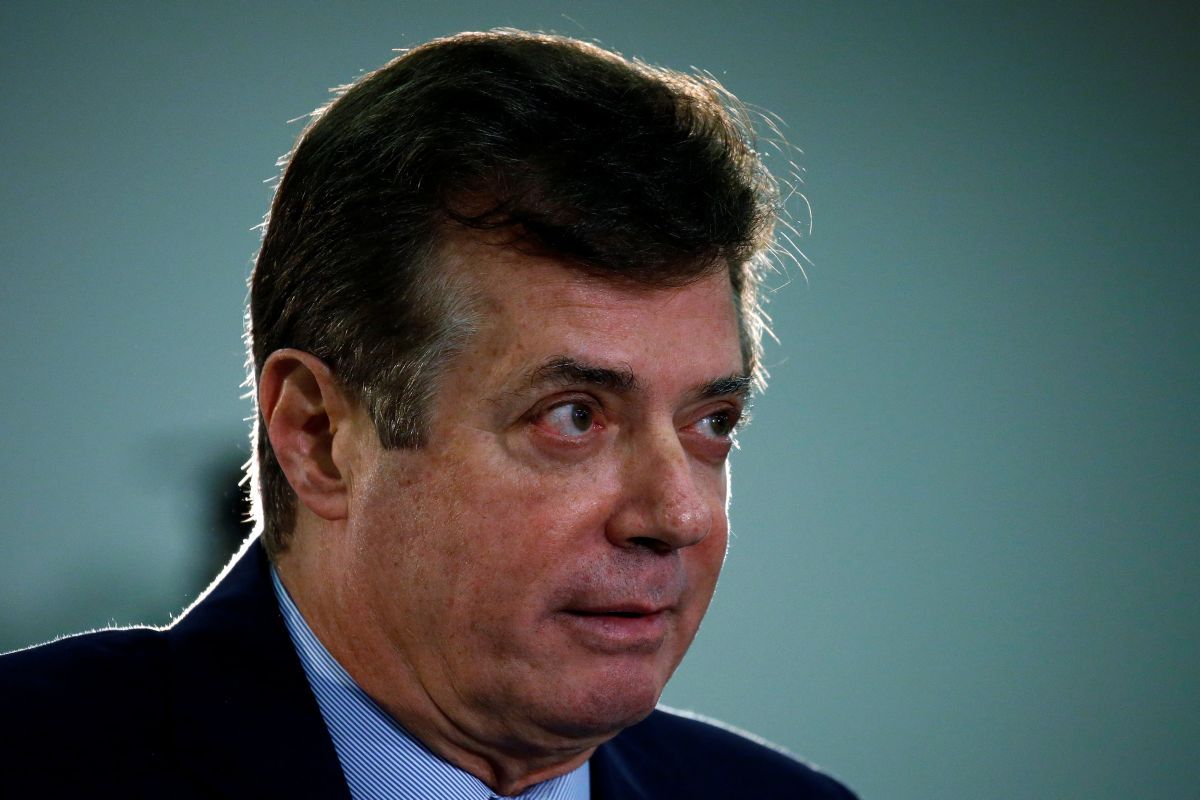 REUTERS
The government snooping continued into early this year, including a period when Manafort was known to talk to President Donald Trump, according to CNN.
Some of the intelligence collected includes communications that sparked concerns among investigators that Manafort had encouraged the Russians to help with the campaign, according to three sources familiar with the investigation. Two of these sources, however, cautioned that the evidence is not conclusive.
Special counsel Robert Mueller's team, which is leading the investigation into Russia's involvement in the election, has been provided details of these communications.
A secret order authorized by the court that handles the Foreign Intelligence Surveillance Act (FISA) began after Manafort became the subject of an FBI investigation that began in 2014. It centered on work done by a group of Washington consulting firms for Ukraine's former ruling party, the sources told CNN.
The surveillance was discontinued at some point last year for lack of evidence, according to one of the sources.
Read alsoInvestigators talk to son-in-law of Paul Manafort about latter's ties with Ukraine's Party of Regions – mediaThe FBI then restarted the surveillance after obtaining a new FISA warrant that extended at least into early this year.
The conversations between Manafort and Trump continued after the President took office, long after the FBI investigation into Manafort was publicly known, the sources told CNN. They went on until lawyers for the President and Manafort insisted that they stop, according to the sources.
Manafort previously has denied that he ever "knowingly" communicated with Russian intelligence operatives during the election and also has denied participating in any Russian efforts to "undermine the interests of the United States."
Read alsoHuge Manafort payment reflects murky Ukraine politics - NYTThe FBI wasn't listening in June 2016, the sources said, when Donald Trump Jr. led a meeting that included Manafort, then campaign chairman, and Jared Kushner, the President's son-in-law, with a Russian lawyer who had promised negative information on Hillary Clinton.
The FBI interest in Manafort dates back at least to 2014, partly as an outgrowth of a U.S. investigation of Viktor Yanukovych, the former pro-Russian president of Ukraine, whose regime was ousted amid street protests. Yanukovych's Party of Regions was accused of corruption, and Ukrainian authorities claimed he squirreled millions of dollars out of the country.
Investigators have spent years probing any possible role played by Manafort who worked with the former Ukraine regime. Last year, Justice Department prosecutors concluded that there wasn't enough evidence to bring charges against Manafort or anyone of the other U.S. subjects in the probe, according to sources briefed on the investigation. 
Read alsoFBI suspects Manafort received up to $100 mln from Party of Regions, Russia - mediaManafort was ousted from the campaign in August. By then the FBI had noticed what counterintelligence agents thought was a series of odd connections between Trump associates and Russia. The CIA also had developed information, including from human intelligence sources, that they believed showed Russian President Vladimir Putin had ordered his intelligence services to conduct a broad operation to meddle with the US election, according to current and former U.S. officials.
The FBI surveillance teams, under a new FISA warrant, began monitoring Manafort again, sources tell CNN.
As UNIAN reported earlier, FBI agents raided Manafort's home in Alexandria, Virginia, in July.
The FBI also eavesdropped on Carter Page, a campaign associate that then candidate Trump once identified as a national security adviser. Page's ties to Russia, including an attempt by Russian spies to cultivate him, prompted the FBI to obtain a FISA court warrant in 2014.