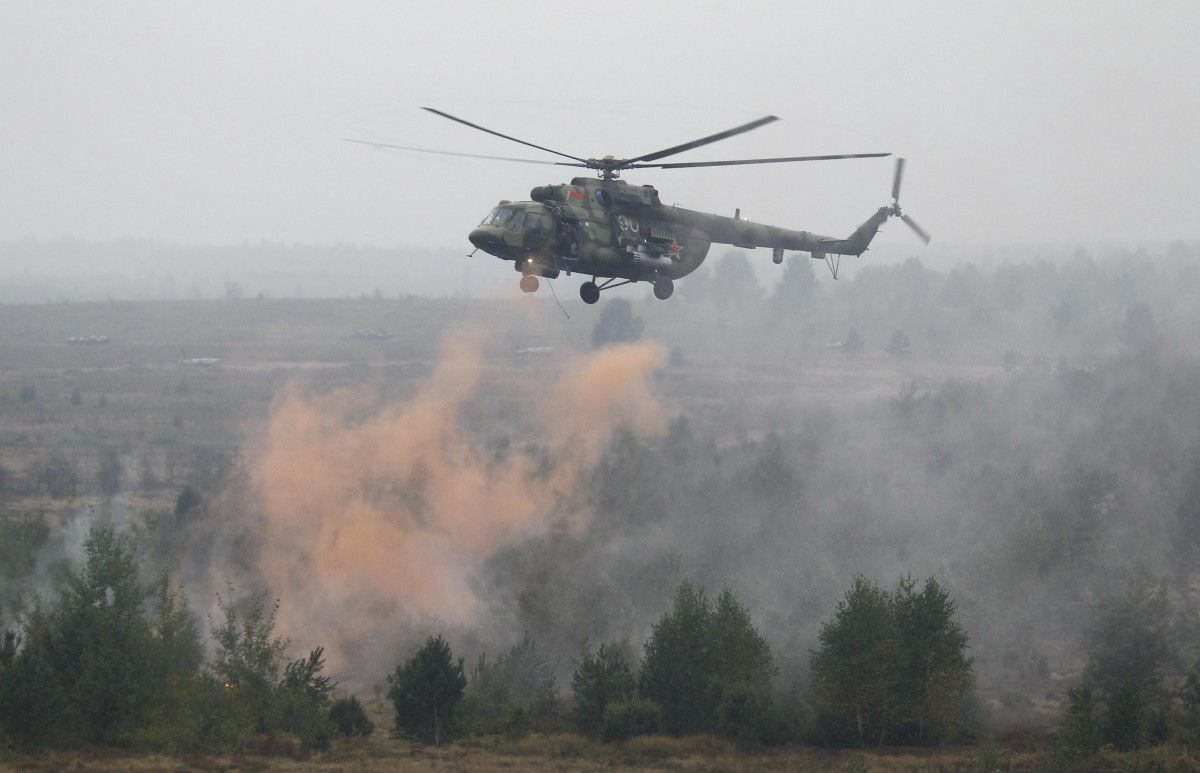 REUTERS
"As of September 19, the actual number of participants in all events that have taken place within the Zapad 2017 framework is estimated at 120,000 people, more than 10,000 units of military equipment, about 100 aircraft and about 40 ships/submarines of different classes," the NSDC's press service quoted Turchynov as saying.
Turchynov recalled that the second stage of the Russian-Belarusian Zapad 2017 drills began on September 17.
Read alsoIncident at Zapad 2017 drills: Ka-52 attack helicopter fires missiles at spectators (video)"The active phase of these exercises is simultaneously taking place at six military ranges of the Russian Federation and five military ranges of the Republic of Belarus, which makes it possible to conceal the real scale of the involvement of troops (forces), thus significantly exceeding the officially announced figures," he said.
As UNIAN reported, the general strategic drills of the Zapad 2017 event began on September 14 and will last until September 20. Russia's Defense Ministry announced that 13,000 servicemen and 250 tanks would be involved in the exercises. According to NATO, from 70,000 to 100,000 servicemen are engaged in the drills.
Chairman of the NATO Military Committee, General Petr Pavel said that the exercises seem more like preparations for a big war.
Read alsoSenior NATO official says Zapad 2017 drills seen as preparation for "big war"The Belarusian opposition fears that Russian President Vladimir Putin can use these exercises to initiate the annexation of Belarus.
In its turn, the Ministry of Defense of Belarus promised on September 13 that all Russian soldiers who were taking part in the event would leave Belarusian territory before September 30.
In total, 280 journalists, mostly from foreign media outlets, were accredited for the exercises, 80 observers were invited, including from Ukraine and NATO member states.