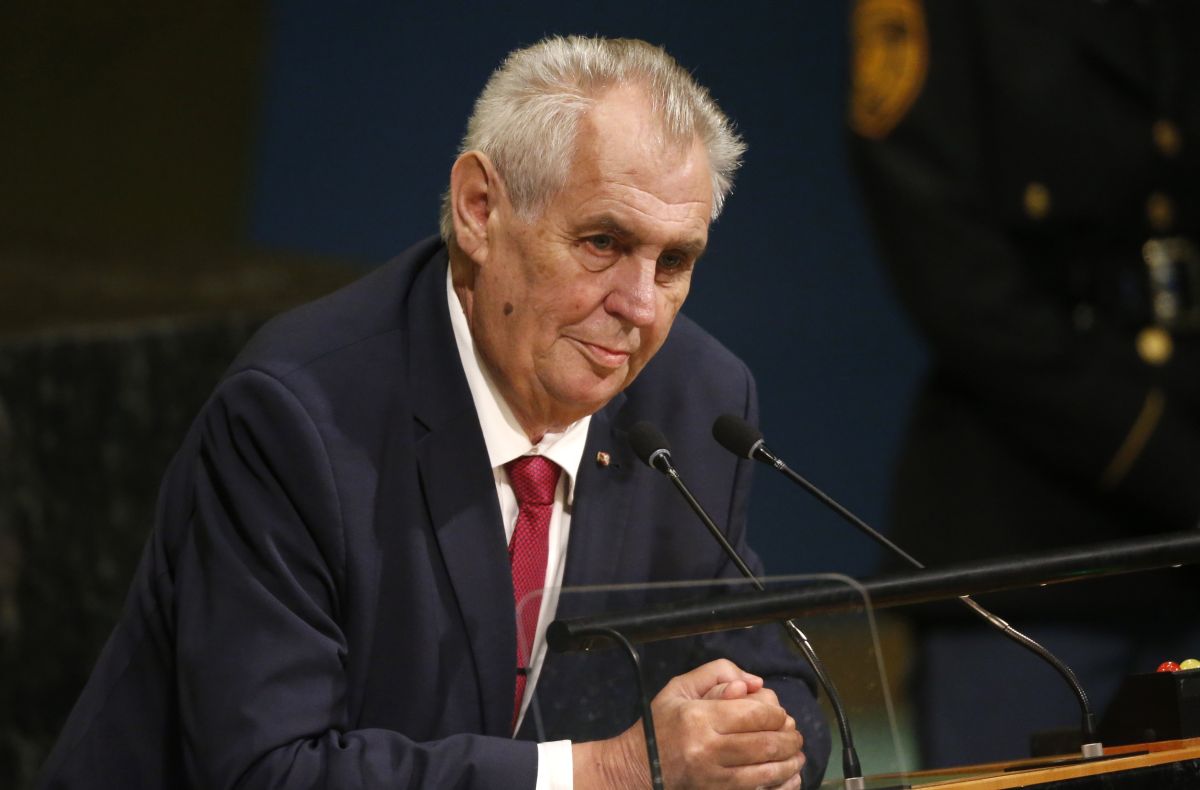 REUTERS
"President Putin has so far invited me to Sochi and I accept this with pleasure since this is an honor in a way," he said at a press conference in New York on September 20, as reported by RFE/RL's Ukrainian service.
Zeman plans to visit other regions of Russia, namely Moscow, Yekaterinburg, and Tatarstan. The pre-planned date of arrival is November 20, according to Prague Monitor.
In his speech at the UN General Assembly in New York, he called for the unification of the efforts of all countries in the fight against international terrorism.
Read alsoPrague "opening up opportunity" for arms supplies to Kyiv – ambassadorDuring a meeting with Russian Foreign Minister Sergey Lavrov in New York, the Czech president noted in particular that he doubted that it would be possible to overcome world terrorism on the Internet.
"My idea is rather old-fashioned – a Kalashnikov assault rifle, a helicopter, a drone and so on, but definitely not the Internet," Zeman said.
Read alsoCrimea cannot be returned to Ukraine, Czech president says - NYTThe official also noted the problem of migrant waves to Europe. In his opinion, everyone who welcomes migrants agrees with brain drain from Eastern European countries and degradation of the latter.