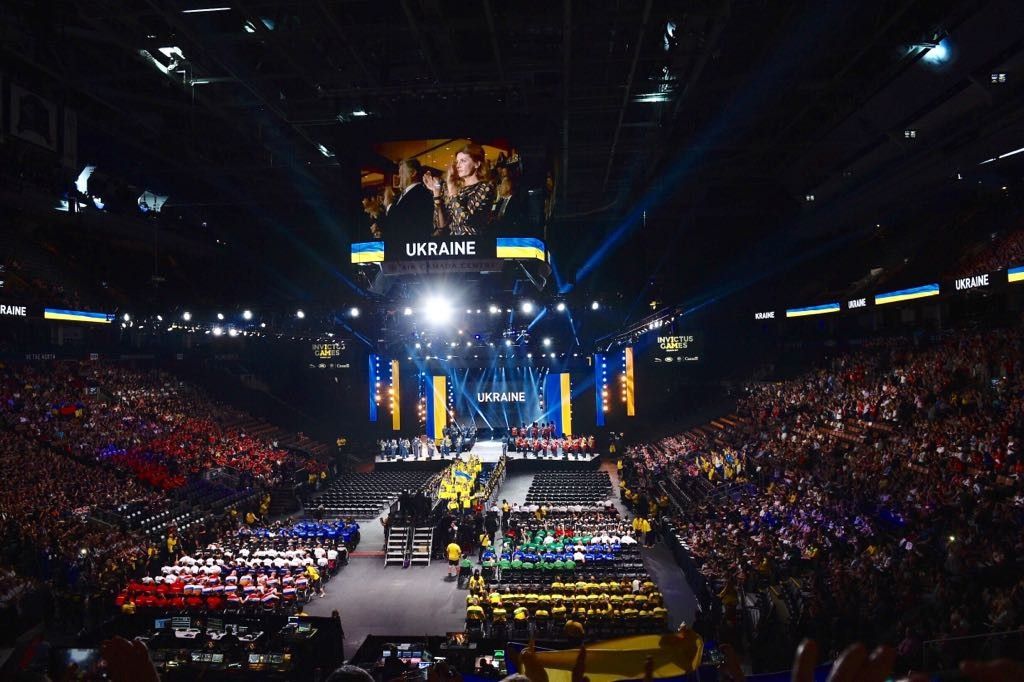 president.gov.ua
A massive sports competition between wounded war veterans, Invictus Games, began in the Canadian city of Toronto seeing a Ukrainian team participate for the first time, according to the Ukrainian president's press service.
Among honorary guests of the ceremony were, in particular, President of Ukraine Petro Poroshenko, Prime Minister of Canada Justin Trudeau, and the founder of the competition, Prince Harry of Wales.
Ahead of the event, at an event honoring the Ukrainian team, Petro Poroshenko said, "I am proud to be here today to honor the Ukrainian team that will take part in the Invictus Games for the first time. These soldiers represent the essence of an unbreakable spirit of the Ukrainian army."
"This is the best way to honor our brave men and women in uniform. Their example of courage brings confidence in our ultimate victory," said the president.
In turn, Canadian Prime Minister Justin Trudeau has emphasized that Invictus Games is a chance for the wounded military to demonstrate their talents and sustainability at the international level, and for all others, it is an honor to contemplate these competitions.
"The fight for peace, democracy, justice, and freedom are the common principles that Canadian and Ukrainian soldiers protect," Justin Trudeau said.
The Invictus Games Foundation was established in London, England, in 2014 to pursue and develop the legacy of the Invictus Games, Prince Harry's adaptive sport event for injured, ill and wounded servicemen and women and veterans.
In 2017 Ukraine was for the first time granted the right to take part in the Games as a country whose troops participate in the UN missions worldwide and whose soldiers have combat experience gained in the anti-terrorist operation in Donbas.
Fifteen Ukrainian athletes will compete in such disciplines as athletics, powerlifting, swimming, archery, rowing on simulators and highway cycling.
As UNIAN reported earlier, Ukrainian Paralympic athletes won a football world cup in Argentina.