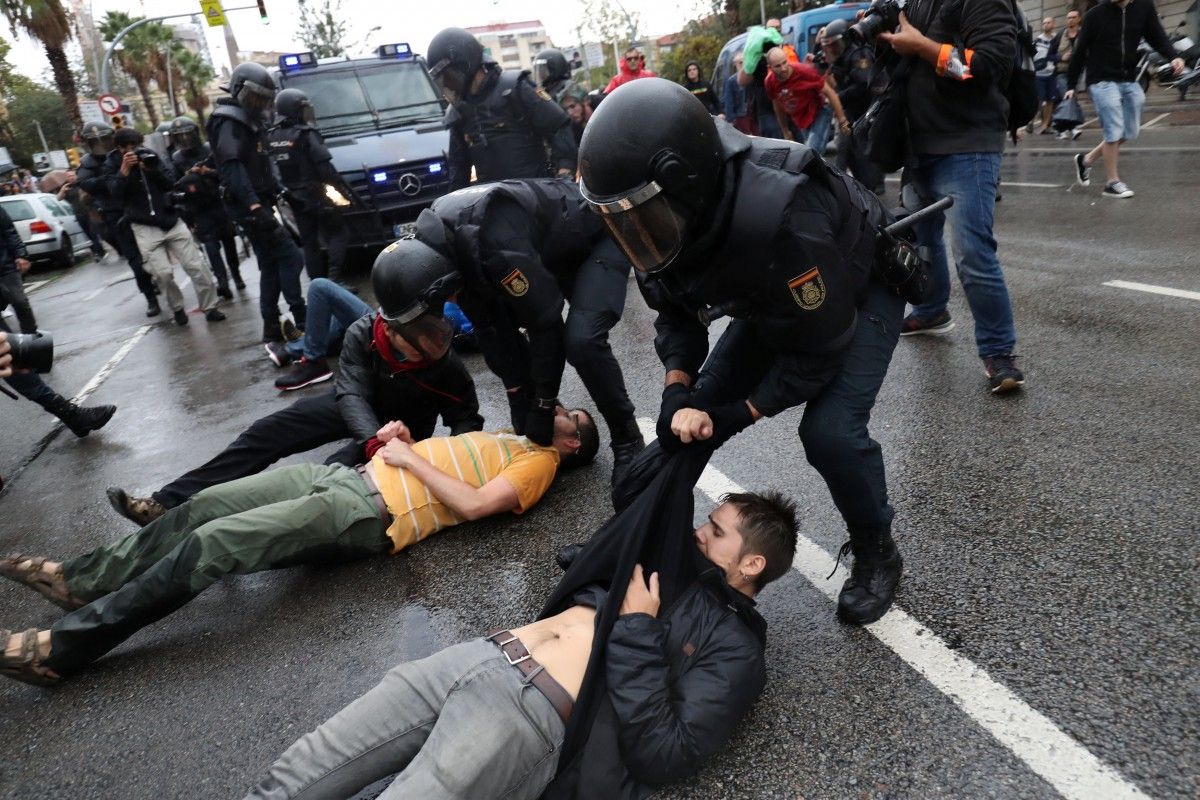 REUTERS
They have accused Spanish police of responding with a 'go get them' attitude, the Guardian said.
The Catalan foreign minister Raul Romeva has said: "We have initiated contacts with the EU about the violation of fundamental rights that puts the very same EU at risk. We urge Europe's institutions to condemn the violence that European citizens are suffering."
Read alsoCatalan referendum: Voting begins amid police crackdown – mediaThe voting has been marred by a brutal police crackdown in which several instances of violence against voters have been recorded. Videos show police dragging voters from polling stations by their hair, unprovoked attacks on protesters and Spanish police attacking Catalan firefighters.
Nine police officers and two members of the Guardia Civil have been injured in the disorder, according to the Spanish interior ministry.