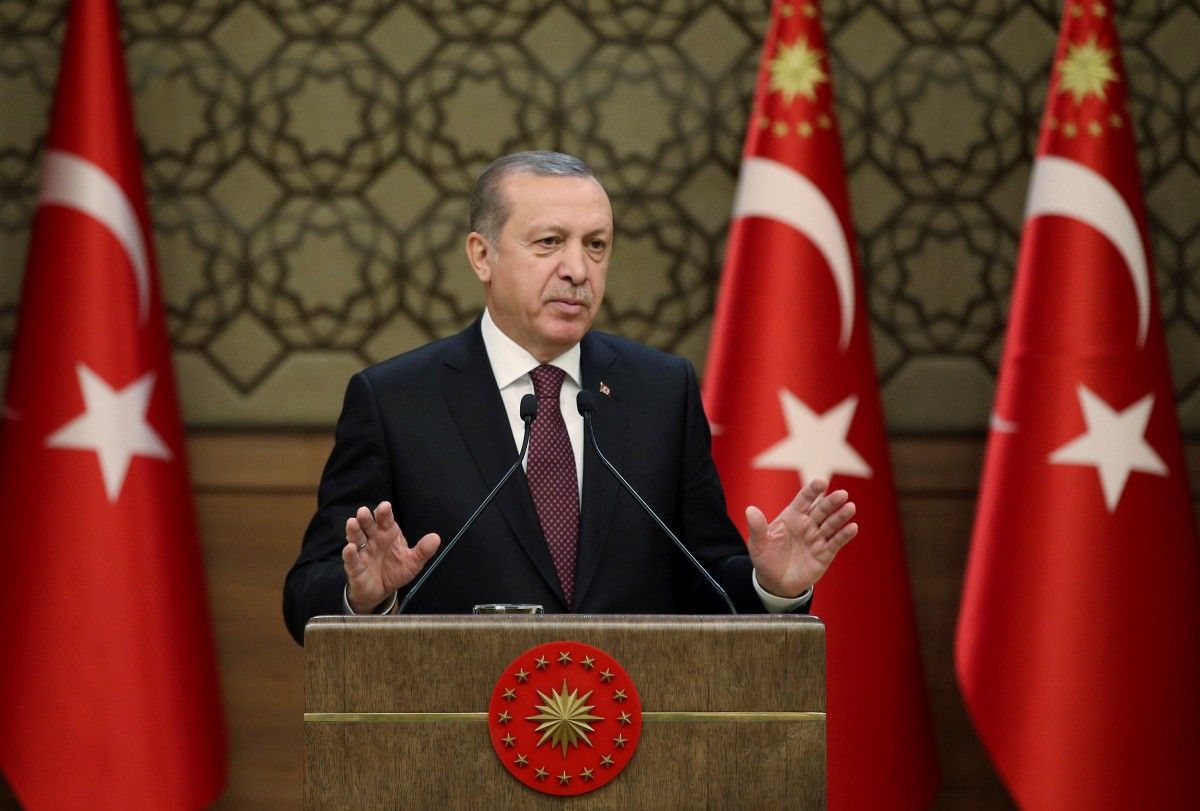 REUTERS
"We will not be the side which gives up. To tell the truth, we don't need EU membership anymore," Erdogan said on Sunday, DW reported.
The EU failed us in a fight against terrorism," Erdogan said on Sunday. "Today, Europe has become a place where terrorists can move around freely and carry out all kinds of activity against Turkey's legitimate administration."
Read alsoPoroshenko, Erdogan discuss ways to deepen strategic partnership"We are extremely uncomfortable with those who openly hinder Turkey's EU membership but adopt a tolerant attitude towards terrorist organizations," he said, referring to supporters of Fetullah Gulen and to the outlawed Kurdistan Workers Party (PKK). He said EU states had failed to respond to requests to extradite individuals accused of involvement in the failed coup.
But he also suggested the EU still needed Turkey.
"If the EU is going to leap forward, there is only one way to do so. And it is to grant Turkey membership and start an action of cultural and economic growth," Erdogan said.
Read alsoTurkey's Erdogan tells German foreign minister 'know your place' – mediaHowever, during the election campaign, Chancellor Angela Merkel said she would suggest suspending or ending accession talks with Turkey at an upcoming October meeting of EU leaders.
Last November, in a symbolic vote in response to the crackdown following the coup, the EU Parliament urged governments to freeze EU membership talks with Turkey.
Read alsoAmid tension, Trump and Turkey's Erdogan agree to strengthen tiesBut European Commission President Jean-Claude Juncker told the Monday edition of Germany's Bild newspaper that it would be a mistake for the EU to abandon accession talks completely - in light of "a significant portion of Turkey's civil society that is open to Europe."