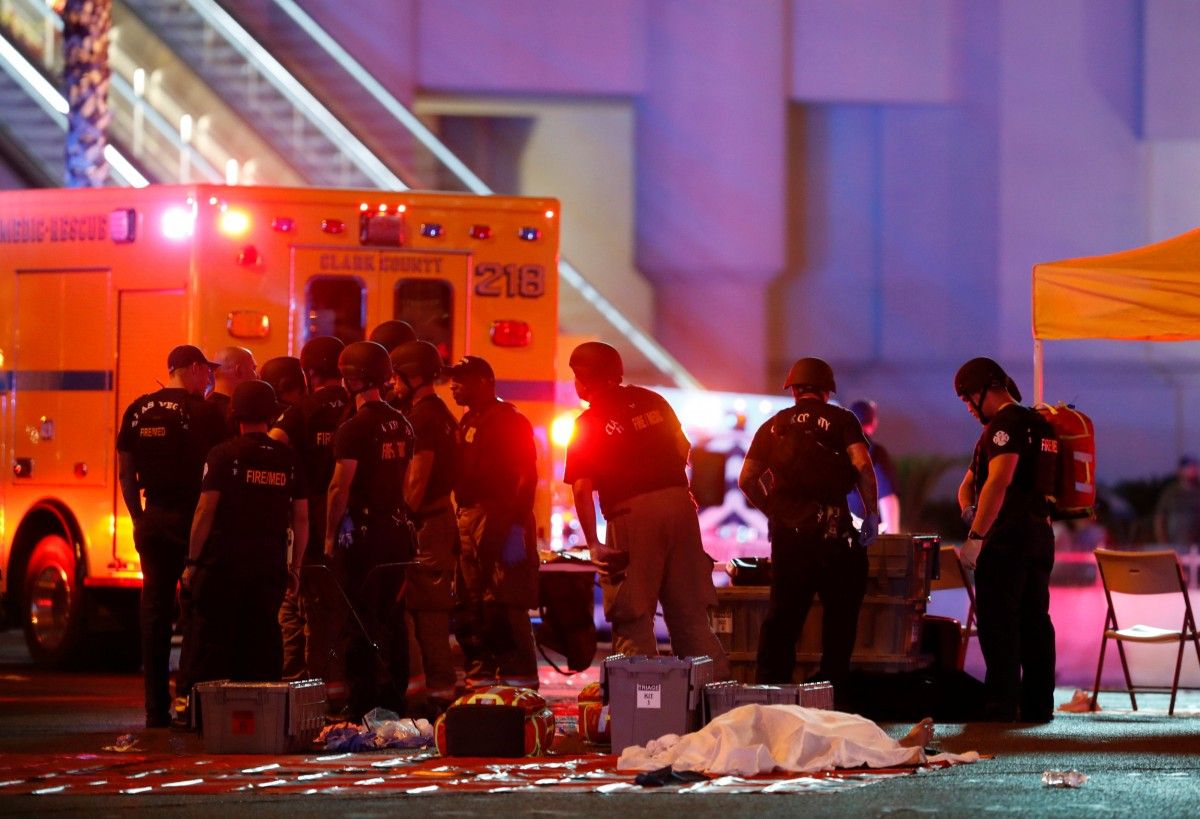 REUTERS
A gunman perched high on the 32nd floor of a Las Vegas Strip casino unleashed a shower of bullets down on an outdoor country music festival below, killing at least 50 people and wounding more than 200 as tens of thousands of frantic concert-goers screamed and ran for their lives, officials said Monday, according to Bloomberg citing AP. 
It was the deadliest mass shooting in modern U.S. history.
Las Vegas'ta halka taramalı tüfekle ateş açılırken sahnede yer alan şarkıcı Jake Owen,ne olduğunu anlamadan şarkısını söylemeye devam etti. pic.twitter.com/ug2s03ptpo

— Haberler (@Haberler) October 2, 2017
At the same time, according to The Associated Press, Las Vegas police say two off-duty officers are dead after man opens fire on outdoor concert.