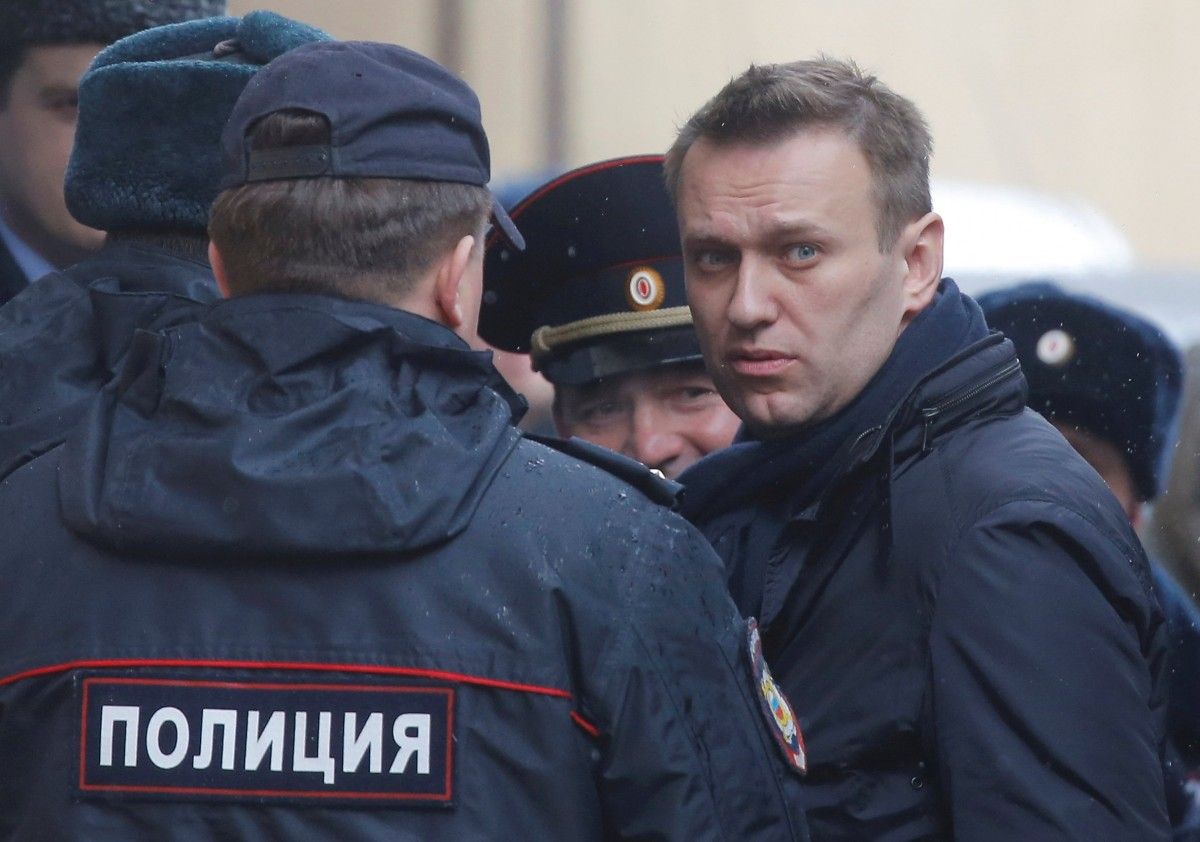 REUTERS
"Navalny was accused of 'repeated calls to participate in an authorized public event' (Part 8 of Article 20.2 of the Administrative Offences Code of the Russian Federation)," MediaZona wrote.
Navalny was sent to a special detention center. Judge Khyzyr Mussakayev said he was confident of Navalny's proven guilt. In his words, the administration of Nizhniy Novgorod did not authorize a meeting for Navalny's supporters on September 29, and the organizer was aware of this, but he anyway posted an announcement of the rally on social media.
Navalny himself said in court that he was innocent, adding that he believed his administrative prosecution was due to his political activities.
Read alsoPutin critic Navalny says police detain him ahead of pre-election rally – Reuters"Your honor, I will not take you along to a beautiful Russia of the future," he told the judge.
Later, Navalny tweeted that his arrest is dedicated to Russian President Vladimir Putin's 65th anniversary, which will be marked on October 7.
"Twenty-day arrest. The old man Putin is so afraid of our meetings in the regions that he has decided to go for this little jubilee gift to please himself. To be on the safe side," he said.
Navalny was detained on September 29 when he left his apartment building to go to a rally in Nizhny Novgorod. He was taken to a police station where an administrative protocol was issued.