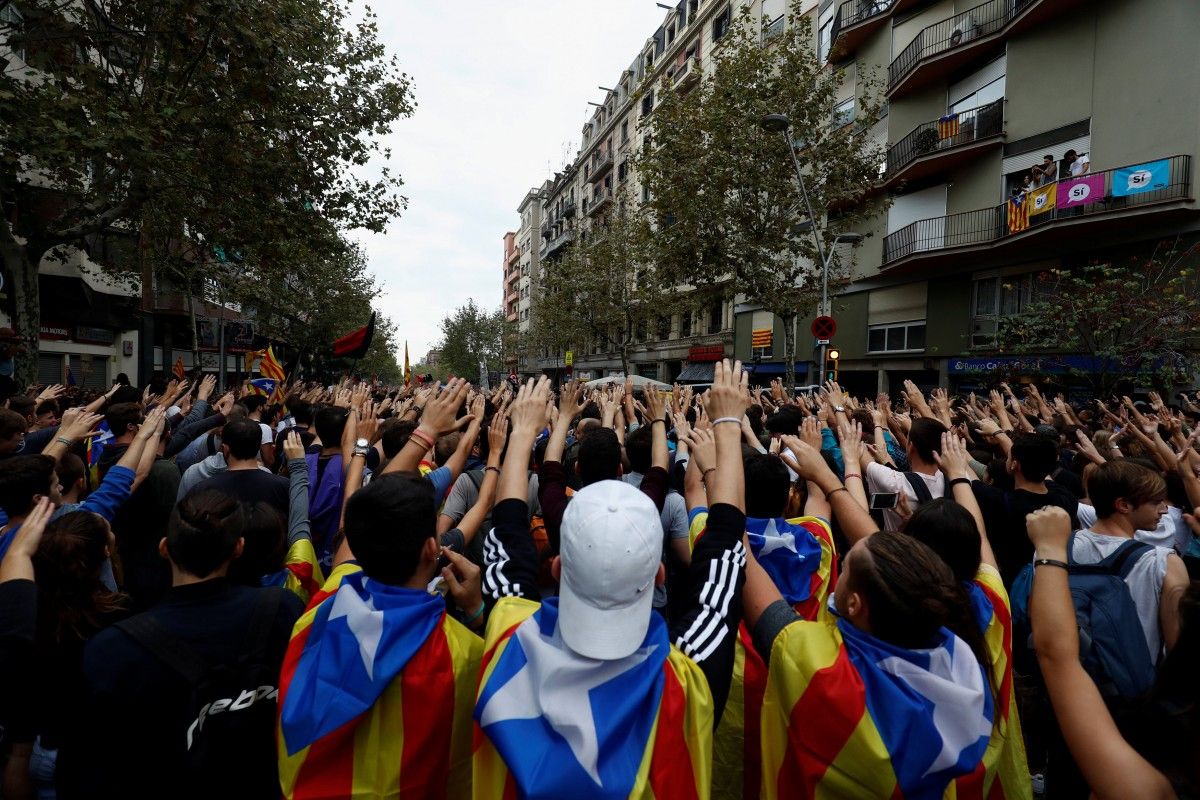 REUTERS
In a rare televised statement, King Felipe said the referendum's organizers had jeopardized national stability. "With their decisions, they have systematically undermined the rules approved legally and legitimately, showing an unacceptable disloyalty towards the powers of the state -- a state that represents Catalan interests," he said, CNN reports.
King Felipe's hardline address was an unusual departure for the Spanish monarch, who used the majority of his speech to castigate Catalan leaders while making no reference to polling day violence that left nearly 900 people injured. He concluded the address with a call for national unity, while continuing to unleash a verbal assault on the Catalan authorities.
Read alsoUkraine: Independence referendum in Catalonia illegitimate"Today Spanish society is fractured and confronted. Those authorities have underestimated the fondness and feelings of solidarity that have united and will unite the whole of the Spanish population, and with their irresponsible attitude they have put the economic and social stability of Catalonia and Spain at risk," he said.
Read alsoCatalan authorities say region has "won right to statehood"On Tuesday night Catalonia's leader, Carles Puigdemont, told the BBC in an interview that his government would unilaterally declare independence by "the end of this week or the beginning of next." If Puigdemont follows through on the promise in the interview, recorded before the king's address, it would further deepen the constitutional crisis facing Spain.