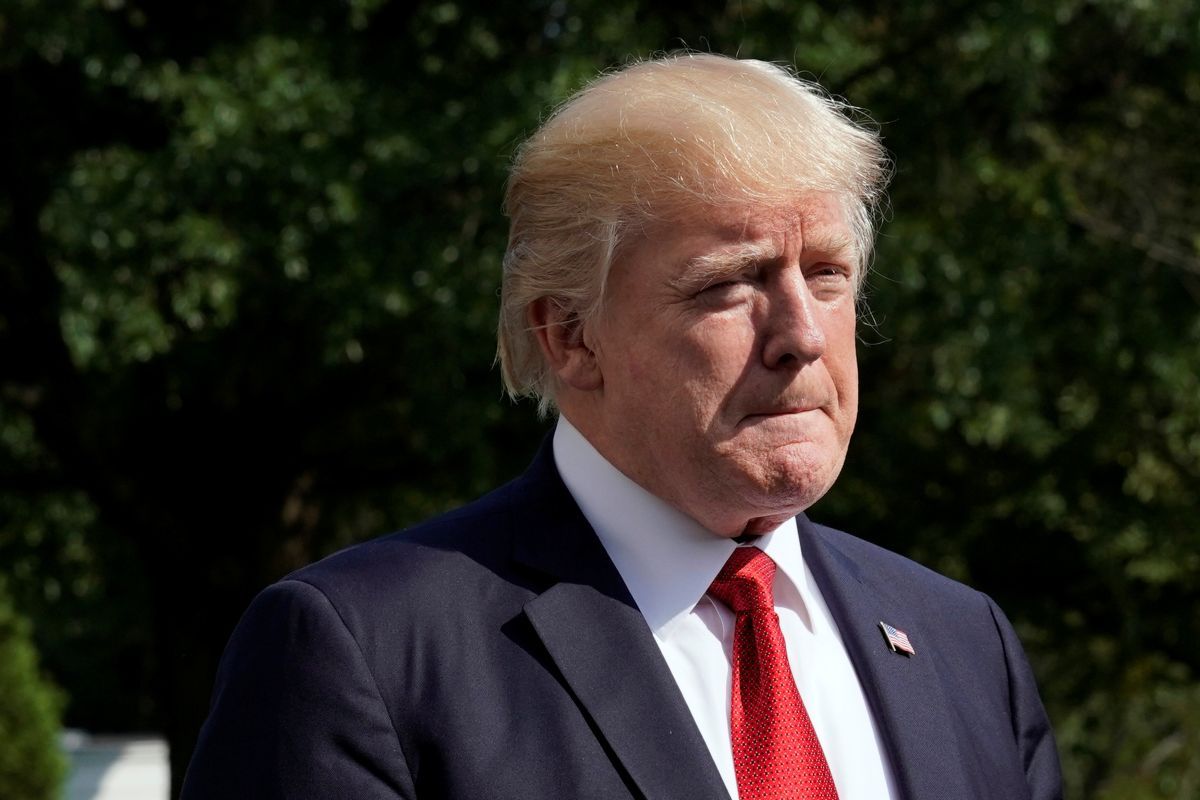 REUTERS
As reported earlier, these fake Russian accounts offered $100,000 to Facebook for approximately 3,000 ads — and potentially thousands more — while specifically targeting swing states like Michigan and Wisconsin, ThinkProgress wrote.
Facebook, which says 10 million users viewed these Russian ads, has uncovered evidence linking at least some of the accounts to Russia's Internet Research Agency. That notorious troll firm kept some 400 employees busy managing assorted misleading social media accounts, budgeted at approximately $400,000 per month as of 2015. As ABC News revealed, certain employees within the Internet Research Agency would pose as Americans, working 12-hour shifts to both lead conversations and, more broadly, amplify divisions and tensions already extant.
ThinkProgress analyzed previous reporting to match those eyewitness stories with the specific social media accounts and pages in question, many of them available through caches, to examine the substance of the allegations — to watch the fake news in action as it crept across social media. The clearest theme to emerge from the Russian accounts exhumed so far is something many following the 2016 president election will recognize: an obvious and sustained effort to support Donald Trump. The information that's come to light since the election —  the report from the Office of the Director of National Intelligence; analysis of coverage from Russian state media sources — parallels this finding.
Read alsoZuckerberg reveals Russia's Facebook election meddling planWhile the specific dates of certain material from these fake accounts remain unclear, certain posts have come to light that, for instance, praised Trump for his immigration policy and for Trump's plans to unwind many of the previous administration's legislative achievements. One of the accounts, "Secured Borders" posted a popular, eclipse-related meme comparing the current and former presidents: "I hope pretty soon Trump will eclipse Obama … totally! It's time to erase the so called legacy of the most race-baiting, corrupt, communist, anti-American POTUS ever." Another, posted after the election, called Trump's policies "correct."
Facebook
Elsewhere, the pro-secession "Heart of Texas" page, run by Russian actors, trumpeted post-election support for police officers backing Trump.
Read alsoRussia used Facebook ads to exploit racial, religious divisions in U.S. – media"Tea Party News" was another Russian account that offered a stream of Trump quotes and praise for the Republican candidate.
As Talking Points Memo noted, the account not only promoted Trump's campaign events, but further "offered to soothe the hurt feelings of conservatives."
Russian actors attempted to organize on-the-ground rallies in the U.S.; in some cases, those rallies actually happened. The most prominent account uncovered thus far that pushed rallies was the "Being Patriotic" page. The Daily Beast found that that account garnered more than 200,000 followers and had "the strongest activist bent of any of the suspected Russian Facebook election pages that have so far emerged." The most successful of these Russia-backed pro-Trump rallies, however, took place in Florida last August, in the lead-up to the election.
Read alsoTwitter to meet with U.S. Senate investigators in election meddling case - mediaThe "Florida Goes Trump!" efforts marry one of the most prominent themes of Russia's Facebook fakery — helping inflate the Trump campaign — with another primary goal of the false accounts and ads: attacking Clinton and her supporters, and spreading memes and messaging undermining the Democratic candidate.
After all, these Facebook and Twitter accounts weren't exclusively about propelling Trump toward the White House. They were simultaneously meant to depress Clinton's chances — and spread vitriol about her campaign along the way, as ThinkProgress will detail in the second installation of our series.