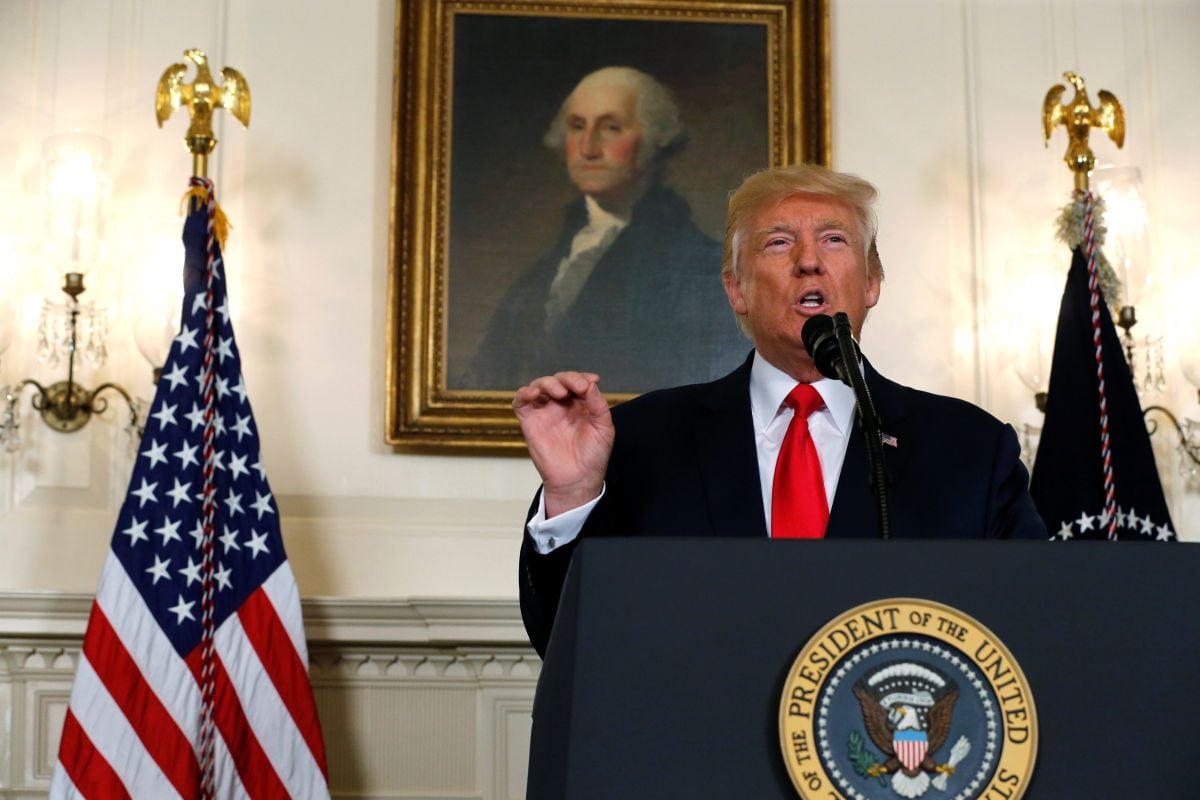 REUTERS
"You guys know what this represents? Maybe it's the calm before the storm," Trump said at the photo on Thursday night, following a meeting with his top military commanders, CNN reports.
When reporters present asked what he meant, Trump replied: "It could be, the calm, the calm before the storm."
Reporters asked if the storm was related to Iran or ISIS.
Trump replied: "We have the world's great military people in this room, I will tell you that. And uh, we're gonna have a great evening, thank you all for coming."
Read alsoTrump's CIA director outlines plans to make agency more aggressive, cut red tape - mediaWhen asked again what he meant, Trump said only: "You'll find out."
Reporters in the room asked for a hint, but Trump concluded the questioning.
"Thank you everybody," Trump said.
Read alsoCNN: Trump warns of 'devastating' military option as North Korea moves jetsThe White House has not immediately responded to CNN's request for comment or clarification.