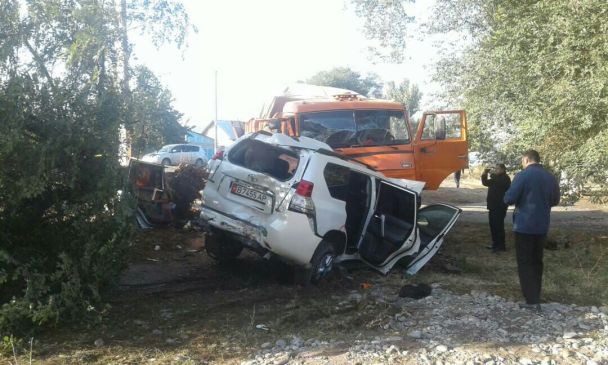 dknews.kz
Temir Dzhumakadyrov, 38, died as a result of injuries sustained in the October 7 accident west of the capital, Bishkek, the Kyrgyz government confirmed to RFE/RL.
Both his driver and his assistant were killed in the collision as well.
Read alsoMilitary aircraft crashes amid training flight near Khmelnytsky, two pilots dieDzhumakadyrov had been tasked by Kyrgyz Prime Minister Sapar Isakov with overseeing preparations for an October 15 presidential vote to elect a successor to outgoing President Almazbek Atambaev.
Atambaev, who took office in 2007, is barred by Kyrgyzstan's constitution from seeking a second term. Two previous presidents were driven from office by popular protests in the former Soviet republic in 2005 and 2010.
At the time of the accident, Dzhumakadyrov was reportedly traveling to the northwestern Talas region to inspect polling stations ahead of the election.
Kyrgyzstan has one of the highest traffic-fatality rates per capita across the former Soviet Union and Europe.
dknews.kz