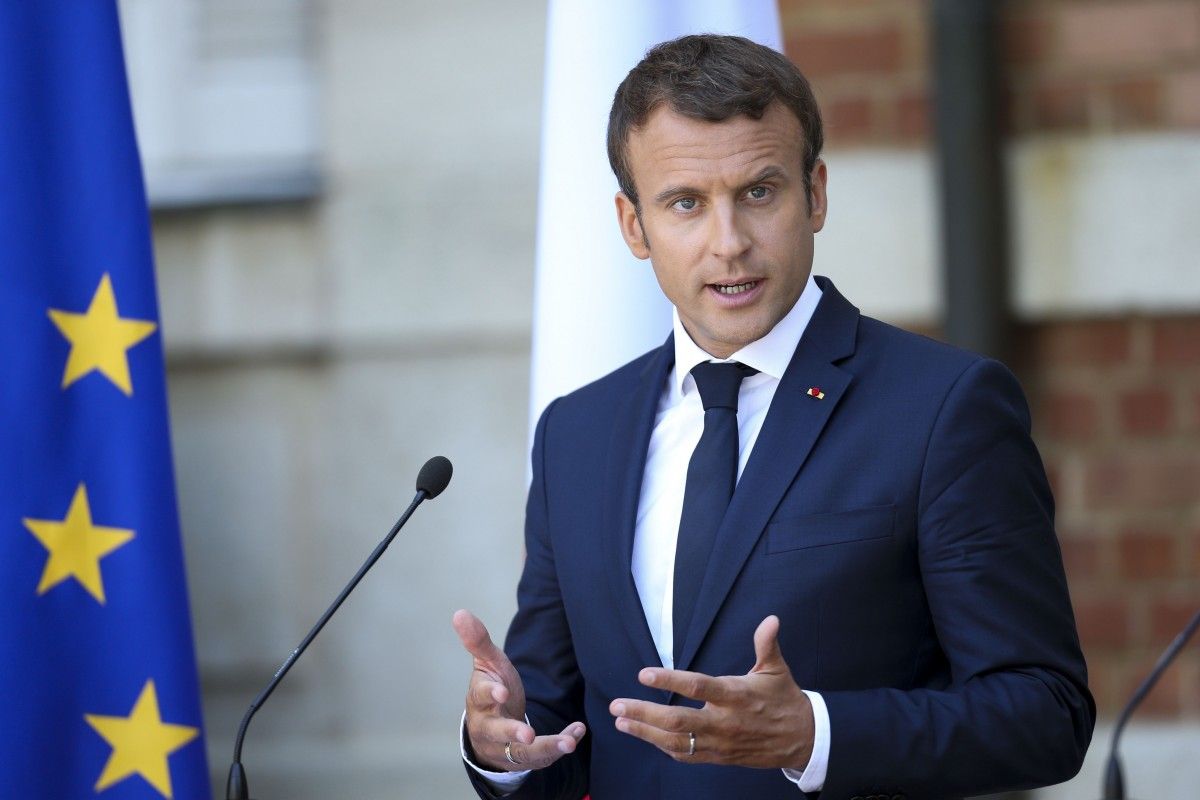 REUTERS
Russian President Vladimir Putin handed the invitation over to Macron in May 2017 when they met for talks in Versailles, Kommersant wrote.
The Kremlin expects that the French president's visit will help the negative trend in relations with the EU do a U-turn. Next summer, the EU is to decide whether to prolong sanctions against Russia or not for another six months.
Read alsoFrance's Macron says he has 'major differences' with Putin on Ukraine – mediaDiplomatic sources in Paris told Kommersant that a decision on Macron's visit to St. Petersburg has virtually been made, but it has not been announced officially yet. "The reason is purely formal, but quite sufficient," one of the sources said. "The presidential elections in Russia will take place in March, and although we anticipate their outcome, it would not be quite appropriate to accept the invitation of Vladimir Putin who has not yet been elected for another term."