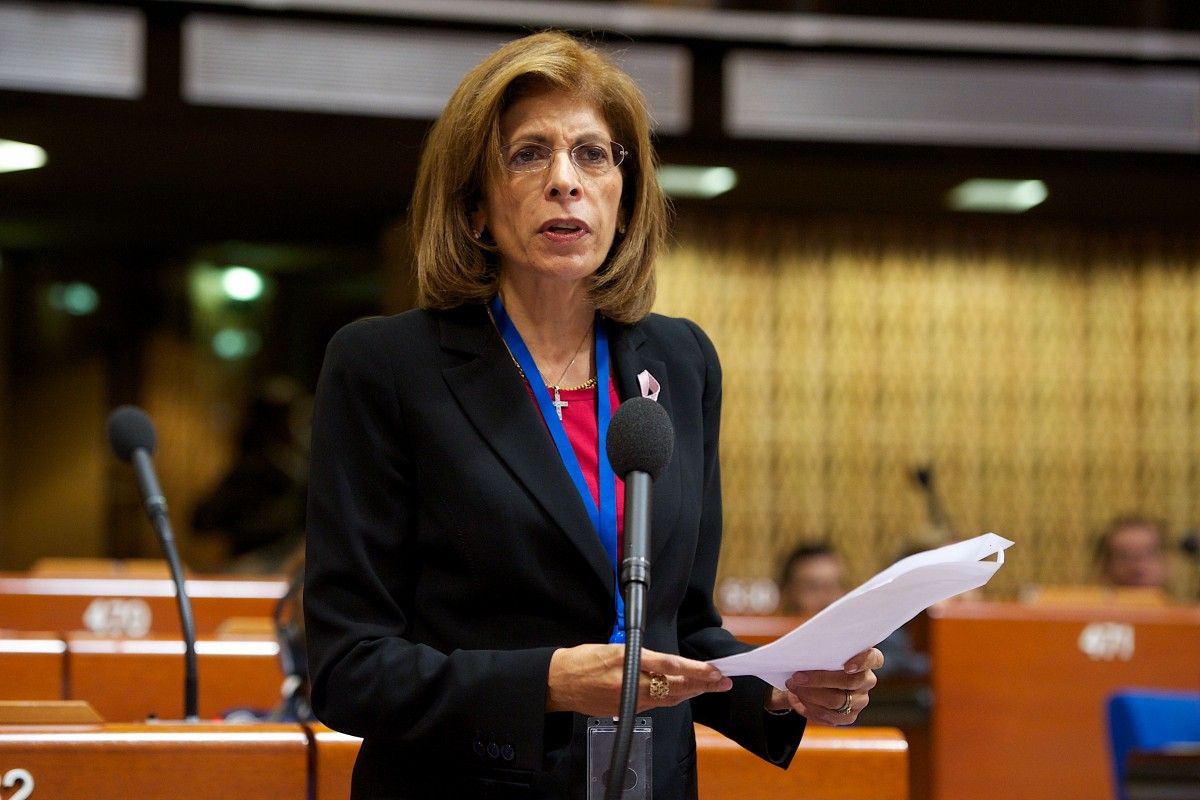 EPP/CD
The corresponding announcement was made by Sir Roger Gale, presiding at the meeting of the PACE autumn session in Strasbourg.
The majority of deputies (132) have voted for Kyriakides. Her competitor, Lithuania's deputy Emanuelis Zingeris, scored 84 votes.
Both were candidates from the group of the European People's Party. After the vote, Kiriakides took the chair of the PACE president in the presidium.
Read alsoCzech president sees Russian compensation for Crimea annexation as way to avoid European warPACE Presidential elections were held in three rounds.
As UNIAN reported earlier, in March the then President of PACE Pedro Agramunt visited Syria along with a delegation of Russian deputies. This led to PACE demanding his resignation.
However, Agramunt refused to resign, while there is no procedure for recalling the organization's president.
On April 28, the PACE Bureau expressed no-confidence in Agramunt and refused permission to go on visits, make statements, and conduct other activities as PACE President.
On June 2, the PACE Standing Committee approved a draft resolution on the possibility of impeachment of the president and vice-president of the Assembly. On June 28, representatives of the European People's Party group decided to exclude Agramunt from their ranks.
Read alsoPro-Russian President of PACE Pedro Agramunt steps downAfter this, the duties of the PACE president, according to the regulations, were fulfilled by PACE vice-president, People's Deputy of Ukraine Heorhy Logvinsky. On October 6 came the reports that Pedro Agramunt had written a resignation letter.
After that, the eldest vice-president of the Assembly, Sir Roger Gale, was an acting PACE President.