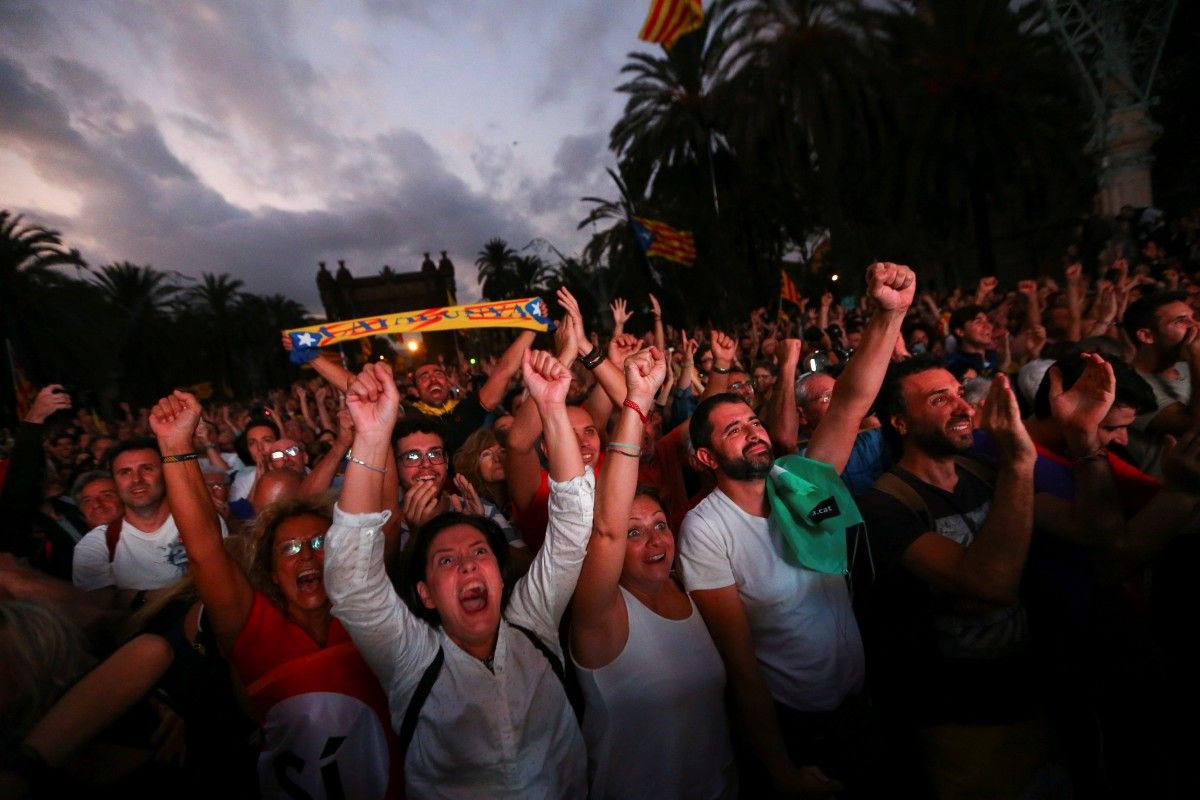 REUTERS
He asked the regional parliament in Barcelona to suspend the effect of the vote so talks could begin - rather than breaking away immediately, BBC reports.
 "I want to follow people's will for Catalonia to become an independent state," he said. "We propose to suspend the effect of the independence declaration... in order to work towards putting into practice the result of the referendum... Today, we are making a gesture of responsibility in favor of dialogue."
Puigdemont said it was worth exploring international mediation to resolve the crisis, according to The Guardian.
A vote on 1 October resulted in almost 90% of voters backing independence, Catalan officials say.
Madrid said it was illegal and Spain's Constitutional Court suspended it.
Read alsoEuropean fear of separatismNo voters largely boycotted the referendum ballot - which had a reported turnout of 43% - and there were several reports of irregularities.
National police were involved in violent scenes as they manhandled voters.