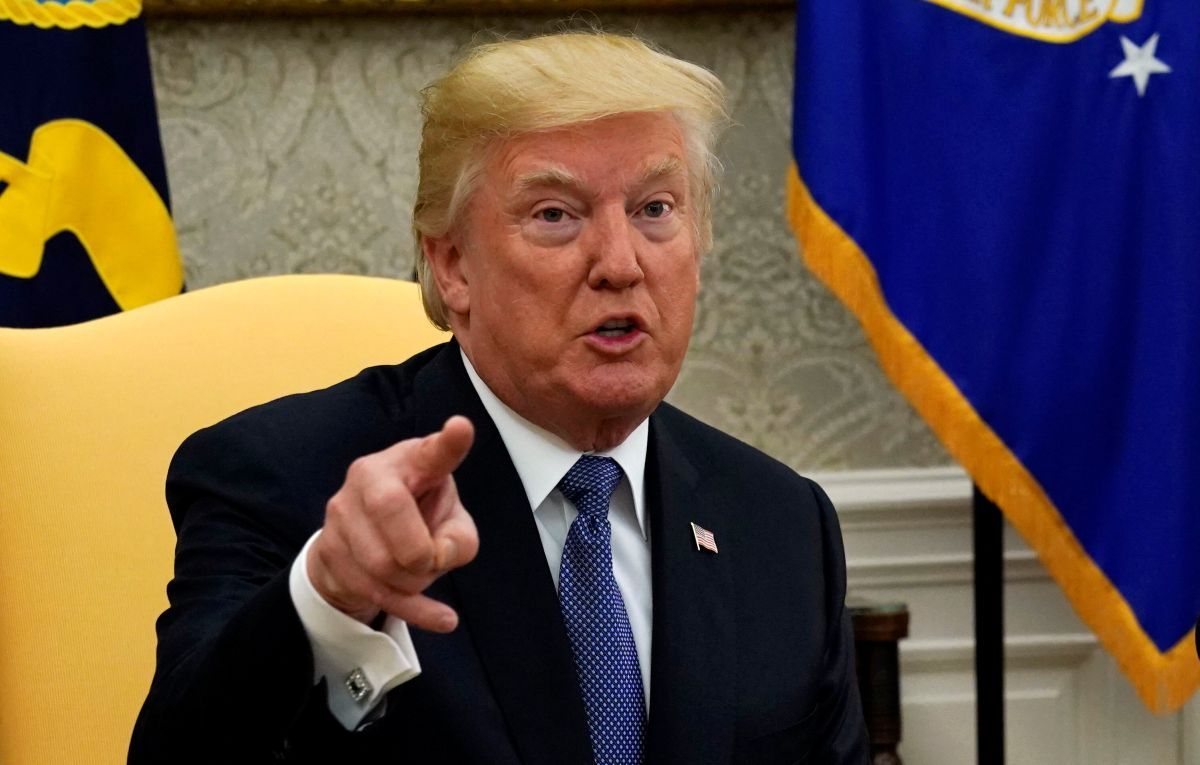 REUTERS
Trump and military officials met to discuss "a range of options to respond to any form of North Korean aggression or, if necessary, to prevent North Korea from threatening the United States and its allies with nuclear weapons," the White House said in a statement, The Hill reported.
The president received a briefing from Defense Secretary James Mattis and Chairman of the Joints Chiefs of Staff Gen. Joseph Dunford as part of the meeting. Trump was also scheduled to have lunch on Tuesday with Mattis and Secretary of State Rex Tillerson.
Trump has been alluding to possible military action against North Korea for weeks while criticizing past administrations for their approach to the isolated nation.
Read alsoU.S. military must "be ready" for North Korea threat, Mattis warnsThe president continued to dismiss a diplomatic approach to North Korea over the weekend, tweeting that "only one thing will work."
The tweet echoed others Trump sent early this month when he suggested that Tillerson was "wasting his time trying to negotiate" with North Korea's Kim Jong Un, whom Trump referred to as "Little Rocket Man," adding that the U.S. would "do what has to be done!"
Former Secretary of State Condoleezza Rice on Tuesday urged Trump to be careful with his rhetoric on North Korea, saying he should let diplomacy work to calm tensions in the region.
"You want... to watch your rhetoric. I can remember in crisis after crisis, your rhetoric gets hotter and hotter and hotter, escalates more and more and more. Really, it just puts an environment around the problem that's hard to get it solved – so I fully understand what the president's saying," Rice said on Fox News's "The Daily Briefing with Dana Perino."