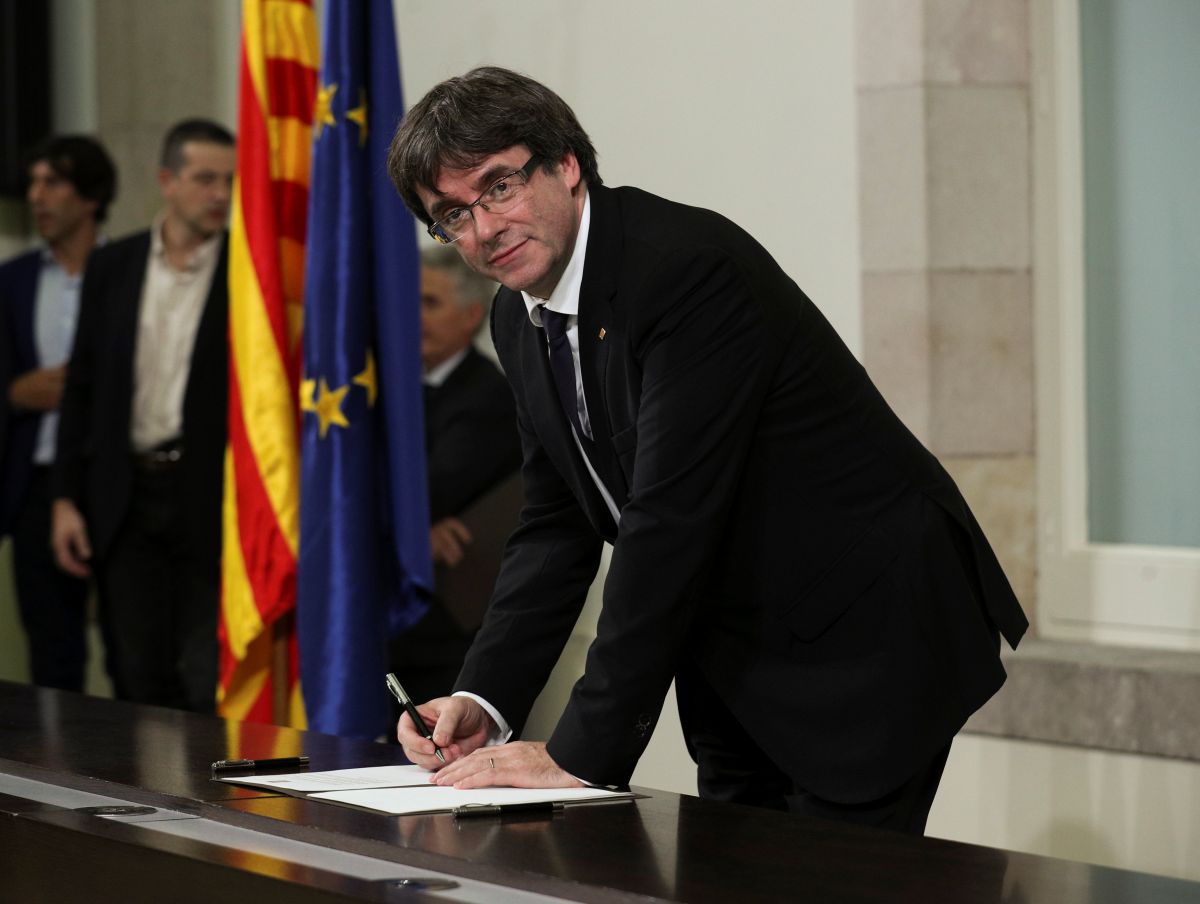 REUTERS
Earlier Monday morning, the pro-separatist government led by Carles Puigdemont refused to clarify whether it had declared independence or not in a letter to the Spanish government, seemingly putting the ball back into the court of the Spanish government, CNBC reports.
However, Spain's Justice Minister Rafael Catala was reported to have said that the response from the Catalan leadership was not valid.
Read alsoCatalonia's Puigdemont suspends independence declarationMadrid had given a deadline of 9:00 London time Monday for an official response from Catalonia, hoping to receive a clearer indication on whether it wants a break with Spain or not. However, when a letter arrived from Catalan leader Carles Puigdemont just two hours before the deadline, it failed to offer any confirmation either way.
The letter reiterated an offer by Puigdemont to meet Spanish Prime Minister Mariano Rajoy as soon as possible to discuss the situation in Catalonia, and asked that dialogue take place over the next two months, Reuters reported.
The initial demand for clarity came from Rajoy last week after Puigdemont made an ambiguous statement last Tuesday in which he seemed to declare independence before suspending it, calling for dialogue with Madrid.
The latest statement from Catalonia appears to muddy the waters and Spain's response will be closely watched.
If a declaration of independence is pursued, Rajoy has said he would be ready to invoke Article 155 of the Spanish Constitution which would allow him to sack the regional government and call for fresh elections.
This scenario is still likely, according to analysts.