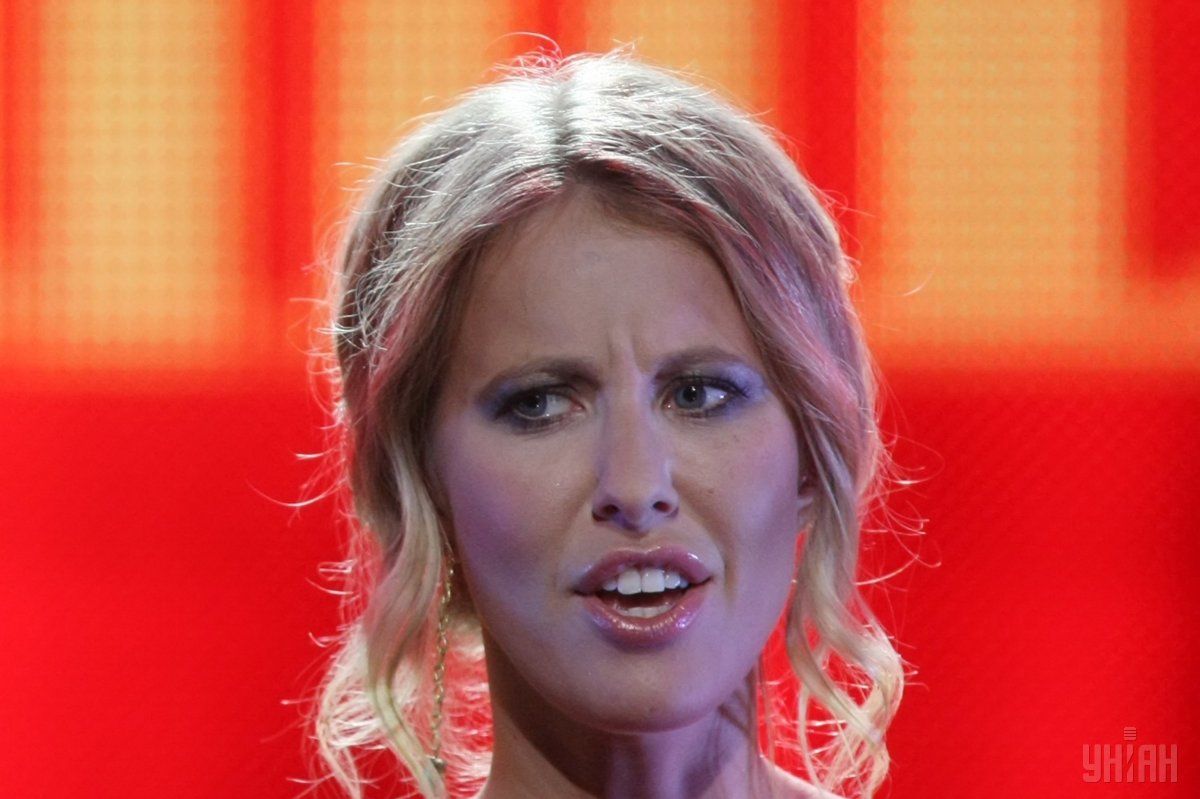 Photo from UNIAN
The journalist, Ksenia Sobchak, 35, announced her presidential run in a video online on YouTube and also published a letter in Vedomosti, Russia's main business daily. She portrayed herself as a candidate for those who reject the status quo, a candidate who could give the struggling opposition a voice and challenge the tired, elderly candidates from established parties who have been around for decades, NYT reports.
The main liberal opposition candidate, Aleksei A. Navalny, has been banned from running because of convictions in fraud cases that he has called politically motivated.
He has been campaigning anyway, and set up campaign offices across the country, a rare move for someone without the backing of a mainstream party.
Ms. Sobchak is the daughter of a former mayor of St. Petersburg, Anatoly A. Sobchak, who was Mr. Putin's mentor for years and who died in 2000 while campaigning for Mr. Putin. Mr. Putin managed Mr. Sobchak's final, unsuccessful campaign in 1996; his animosity toward electoral politics is said to date partly from that loss.
Read alsoNina Khrushcheva: In Russia, the attitude toward the authorities is obsequious – it's "people for the government". In Ukraine, it's more about "government for the people"Portrayed sometimes as the Russian equivalent of Paris Hilton, Ms. Sobchak has long exhibited her upscale lifestyle on social media, including Instagram, where she has some 5.2 million followers. Her account is an endless parade of Paris fashion shows, yoga retreats, yachts and expensive restaurants. She is married with an infant son.
Some leaders of the liberal opposition expressed dismay, accusing her of being a Kremlin stooge and a spoiler candidate meant to inject a measure of excitement and legitimacy into a dull race. Mr. Putin is due to seek his fourth term as president with no real opposition. He has yet to formally announce that he will run, but is expected to do so by December.
Ms. Sobchak said in her TV interview that she hoped to gain Mr. Navalny's support after he is released, and said she would discuss withdrawing if he were somehow allowed to run.
Read alsoRussia decided to send troops to Crimea even before receiving Yanukovych letter – witness testimonyA candidate has to be either nominated by a party in the federal Parliament, called the Duma, or collect 300,000 signatures from at least 40 Russian regions. The latter is considered impossible without vast financial resources or months of organizing.
Over all, the general sense was that whether she was a Kremlin stooge or not, the entrance of a glamorous young woman into mainstream Russian politics would make what many consider a farcical race even more fantastic.