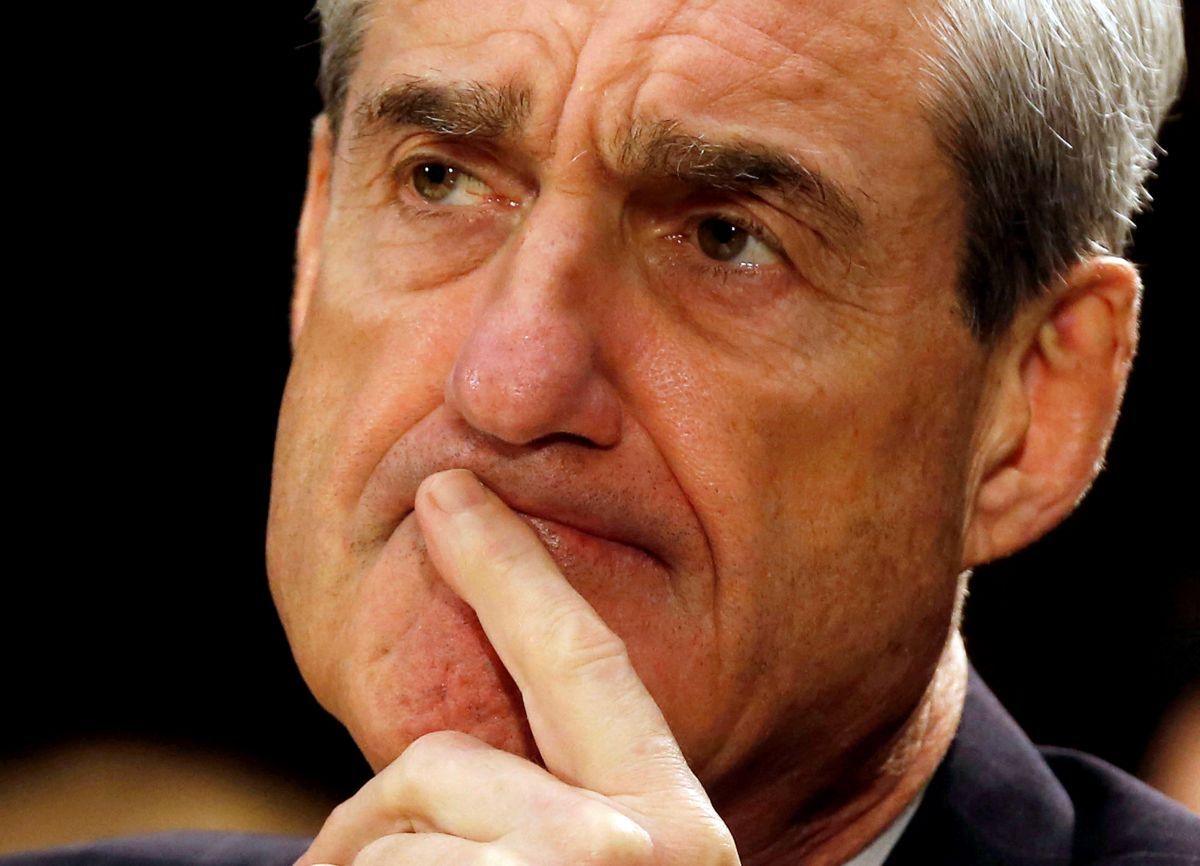 Special Counsel Robert Mueller / REUTERS
The probe of Podesta and his Democratic-leaning lobbying firm grew out of Mueller's inquiry into the finances of former Trump campaign chairman Paul Manafort, according to the sources, NBC News said.
As special counsel, Mueller has been tasked with investigating possible collusion between the Trump campaign and Russia.
Manafort had organized a public relations campaign for a non-profit called the European Centre for a Modern Ukraine (ECMU). Podesta's company was one of many firms that worked on the campaign, which promoted Ukraine's image in the West.
The sources said the investigation into Podesta and his company began as more of a fact-finding mission about the ECMU and Manafort's role in the campaign, but has now morphed into a criminal inquiry into whether the firm violated the Foreign Agents Registration Act, known as FARA.
Under FARA, people who lobby on behalf of foreign governments, leaders or political parties must file detailed disclosures about their spending and activities with the Justice Department. Willful failure to file the forms is a felony and can result in up to five years in prison, though such prosecutions are rare.
Read alsoCNN: WikiLeaks posts more John Podesta emailsThe Podesta Group filed a FARA registration for its work with ECMU only after the payments were reported by the media. Manafort's firm also filed a FARA registration after media reports in June disclosed its work in Ukraine from 2012 through 2014.
The ECMU was reportedly backed by the Party of Regions, the pro-Russian and oligarch-funded Ukrainian political party for which Manafort worked as a consultant, and which paid his firm millions. Viktor Yanukovych of the Party of Regions, a Manafort client, was president of Ukraine during the ECMU campaign, which ran from 2012 to 2014. He fled the country in 2014.
Tony Podesta is the chairman of the Podesta Group and the brother of John Podesta, Hillary Clinton's presidential campaign chairman. John Podesta is not currently affiliated with the Podesta Group and is not part of Mueller's investigation.
In a statement, a spokesman for the Podesta Group said the firm "is cooperating fully with the Special Counsel's office and has taken every possible step to provide documentation that confirms timely compliance. In all of our client engagements, the Podesta Group conducts due diligence and consults with appropriate legal experts to ensure compliance with disclosure regulations at all times — and we did so in this case."
A spokesperson for Mueller's office declined to comment.