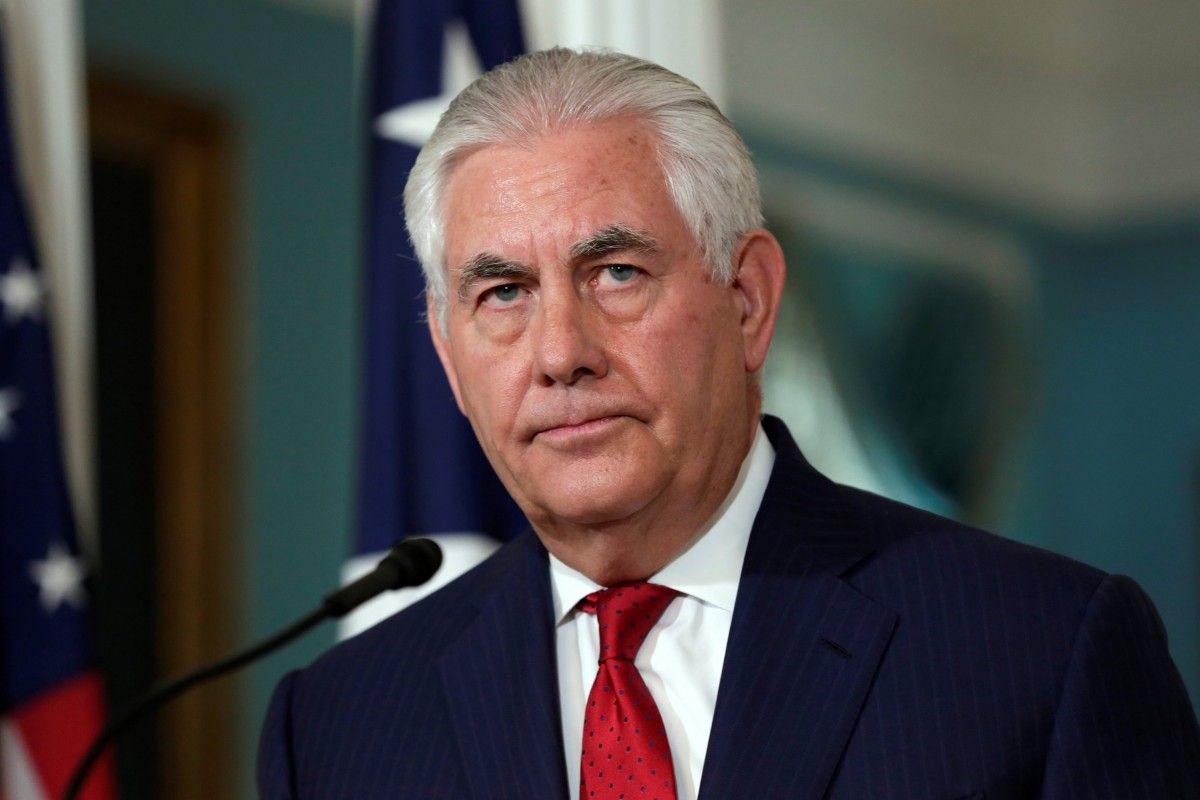 REUTERS
Tillerson met with Afghan President Ashraf Ghani and Chief Executive Abdullah Abdullah to discuss the new U.S. strategy for Afghanistan and South Asia, DW wrote.
"The U.S. has made clear… (its) support (for) a sovereign unified Afghanistan, a democratic Afghanistan, of charting a path to peace, prosperity and self-reliance," Tillerson told reporters. "It is imperative in the end that we are denying safe haven to any terrorist organizations or any extremists to any part of this world."
Tillerson said the U.S. would continue to wage war against the Taliban, but that it was willing to work with the group.
"There are, we believe, moderate voices among the Taliban, voices that do not want to continue to fight forever. They don't want their children to fight forever," Tillerson said.
"We are looking to engage with those voices and have them engage in a reconciliation process leading to a peace process and their full involvement and participation in the government."
Read alsoMattis signs orders to send additional troops to Afghanistan – mediaGovernment positions for moderate Taliban members who renounce terrorism and violence would also be a possibility, he said.
The closed-door talks also covered President Ghani's reform program, his anti-corruption strategy and preparations for parliamentary elections next year.
Tillerson, for his part, reaffirmed the U.S.'s commitment to remain until "a process of reconciliation and peace" has been secured. He noted, however, that this commitment was not "unlimited."
After a failed rocket attack on U.S. Defense Secretary James Mattis at Kabul's Hamid Karzai International Airport last month, Tillerson flew directly into Bagram Air Base for his first official visit to the country. Tillerson spent three hours in a heavily-guarded building on the base.
The U.S. military facility has also been a frequent target of mortars and explosive-laden vehicles but has escaped attacks in recent months despite a spike in attacks in the country by the resurgent Taliban.
The militant group has stepped up attacks as a direct challenge to U.S. power. More than 200 people have been killed in multiple attacks on security installations and mosques across the country in the past week.
A spokesman for the Taliban told Agence France-Presse news agency last week the attacks were "a clear message ... the enemy who thought they had scared us with the new Trump strategy have now been given a lesson."
Read alsoTrump to dispatch another 4,000 troops to AfghanistanTillerson will visit Pakistan on Tuesday and India on Wednesday. In Pakistan, he is expected to press Prime Minister Shahid Khaqan Abbasi and Foreign Minister Khawaja Asif to crack down on militancy in the country.
President Trump has threatened to cut aid and impose sanctions on Pakistan for allegedly harboring militants and supporting the Afghan Taliban and the Haqqani network.
In India, he is expected to request that the government expands its economic and development assistance to Afghanistan.