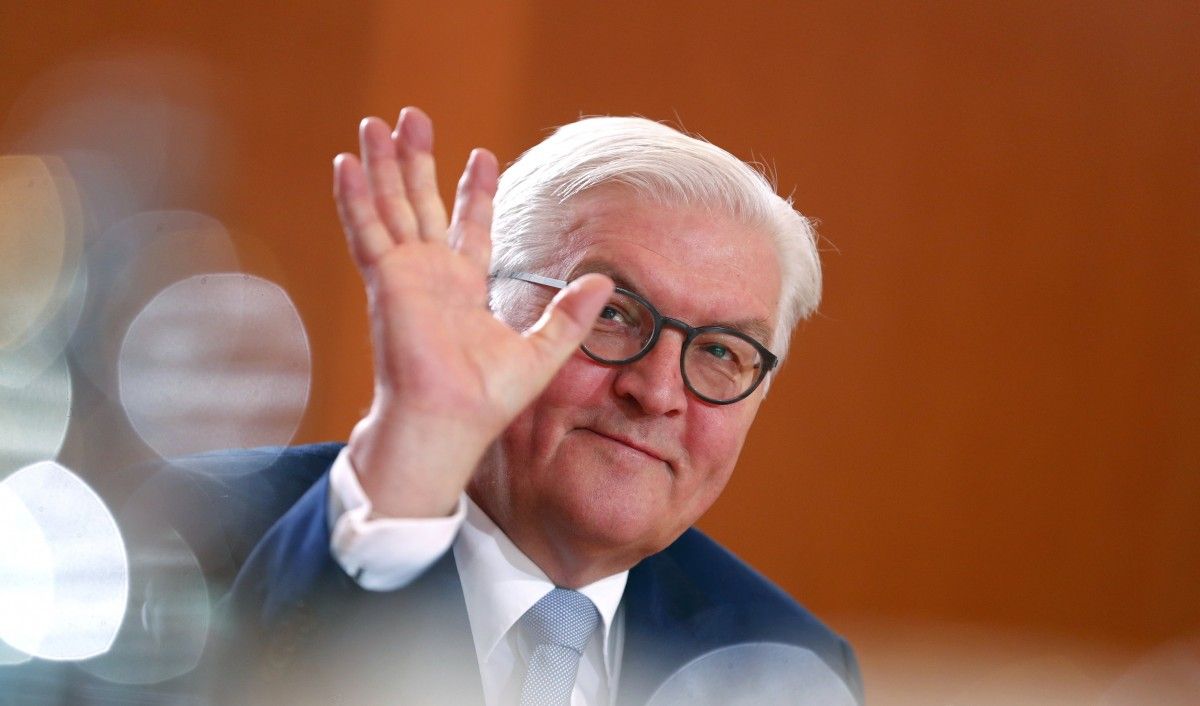 REUTERS
Steinmeier's Russia visit – the first by Germany's ceremonial head of state in seven years – comes as relations between Moscow and the West are at their lowest since the Cold War over Russia's aggression in Ukraine, RFE/RL said.
The United States, other Western countries, and the European Union have imposed sanctions on Russia over its seizure of Ukraine's Crimea region in March 2014 and its backing of separatists in eastern Ukraine.
Read alsoUkraine updates on Donbas war casualties: Four killed, four wounded on Oct 24Several ceasefire deals announced as part of the Minsk accords signed in September 2014 and February 2015 to resolve the conflict have failed to hold.
In an interview with Russian daily Kommersant, Steinmeier expressed hope that his meeting with Putin would provide "an opportunity to understand whether there are any perspectives for restoring the trust between our nations, and to find ways to do this."
"The negative spiral in relations between Russia and the European Union that we have been witnessing in recent years is harmful for both sides and carries serous potential risks for the future," he was quoted as saying.
Steinmeier, who was Germany's foreign minister from 2005 to 2009 and from December 2013 to January 2017, said he planned to "call for a more constructive, more predictable, and more peaceful approach to our differences than it used to be in past years."
"It is our duty to prevent further alienation between Germans and Russians," he added.
The Kremlin said Putin and Steinmeier "plan to discuss the current state of Russian-German relations and the prospects for their development" as well as discussing "pressing global issues."
Putin speaks German and has long looked to Germany for support amid badly strained ties with the European Union.
Analysts say that the Kremlin has been disappointed with Chancellor Angela Merkel's strong backing of sanctions and EU unity on the issue.
Steinmeier is the ceremonial German head of state and holds little real power compared with Merkel.
The German president's office said that Steinmeier also intends to talk with Gorbachev and representatives of the Russian Memorial human rights center.
He will also attend a ceremony for the return of ownership of Moscow's St. Peter and Paul Cathedral to the Evangelical Lutheran Church of Russia.
The cathedral was seized by the Soviet state in 1938.