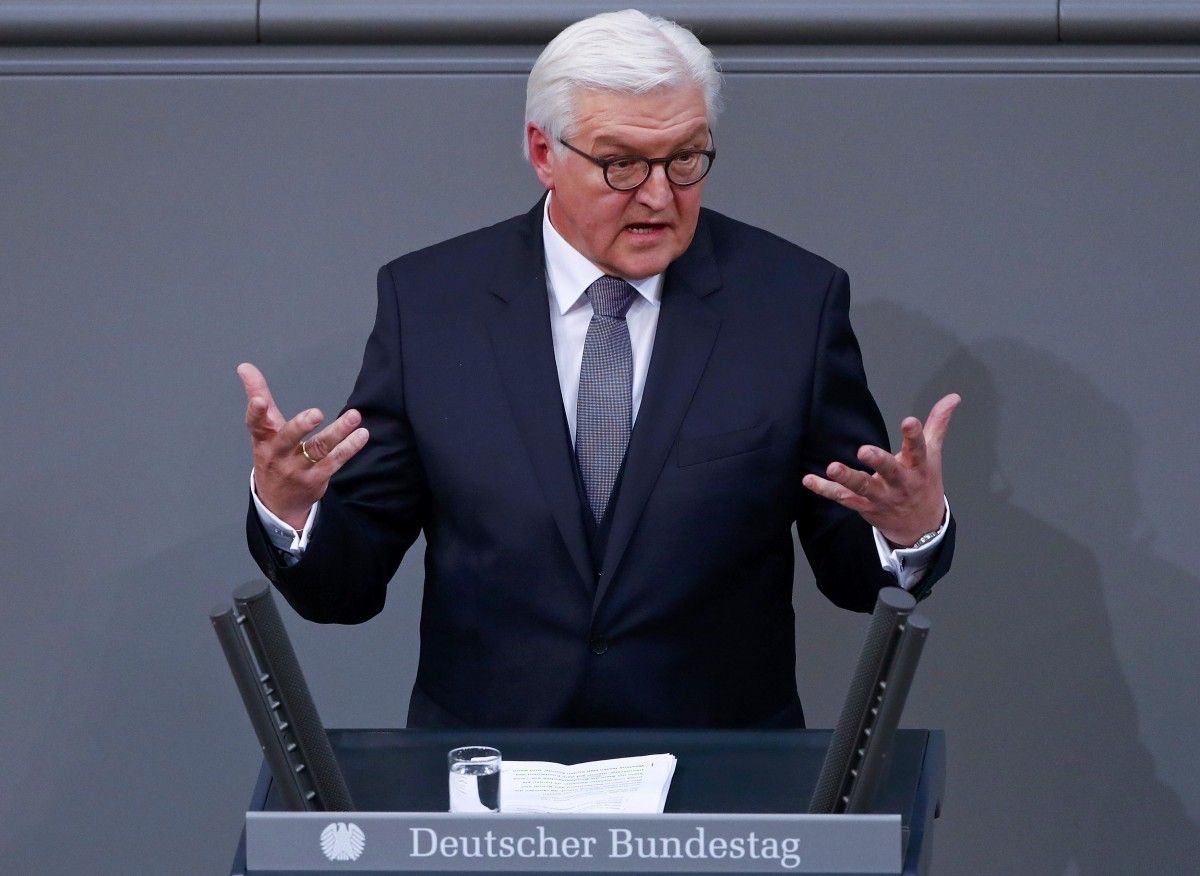 REUTERS
The first visit to Russia by a German president since 2010 happened as relations remain strained over Russia's 2014 annexation of Crimea and a pro-Russian separatist uprising in eastern Ukraine, as well as German accusations of Russian meddling in its politics, something Moscow denies, according to Reuters.
"It's essential that we use this opportunity for us as presidents to continue our dialogue to try to improve our bilateral relations, the state of which we can't be happy about," Steinmeier told Putin at the start of talks.
"I'm convinced that we need to resist the alienation that has grown up between our countries in recent years and to do that we need to continue the dialogue and need long-term attempts from both sides to find solutions in crises."
Read alsoRFE/RL: German, Russian presidents to hold talks in MoscowSteinmeier, a Social Democrat who previously served as foreign minister, has long called for increased engagement with Moscow.
His party, which will go into opposition after four years in a coalition government with Chancellor Angela Merkel's conservatives, wants a gradual easing of EU sanctions imposed on Moscow for its role in Ukraine.
Steinmeier has also launched a disarmament initiative he hopes will spur Russia and the United States to embark on talks about reducing conventional weapons.
Merkel, who has resisted moves to ease sanctions on Russia, is now trying to forge a three-way alliance with the pro-business Free Democrats and the environmental Greens.
A new Russia policy is unlikely to take shape until coalition negotiations begin in late November, but the Greens have generally backed a hard-line stance against Moscow for its annexation of Crimea and backing for the Syrian government.