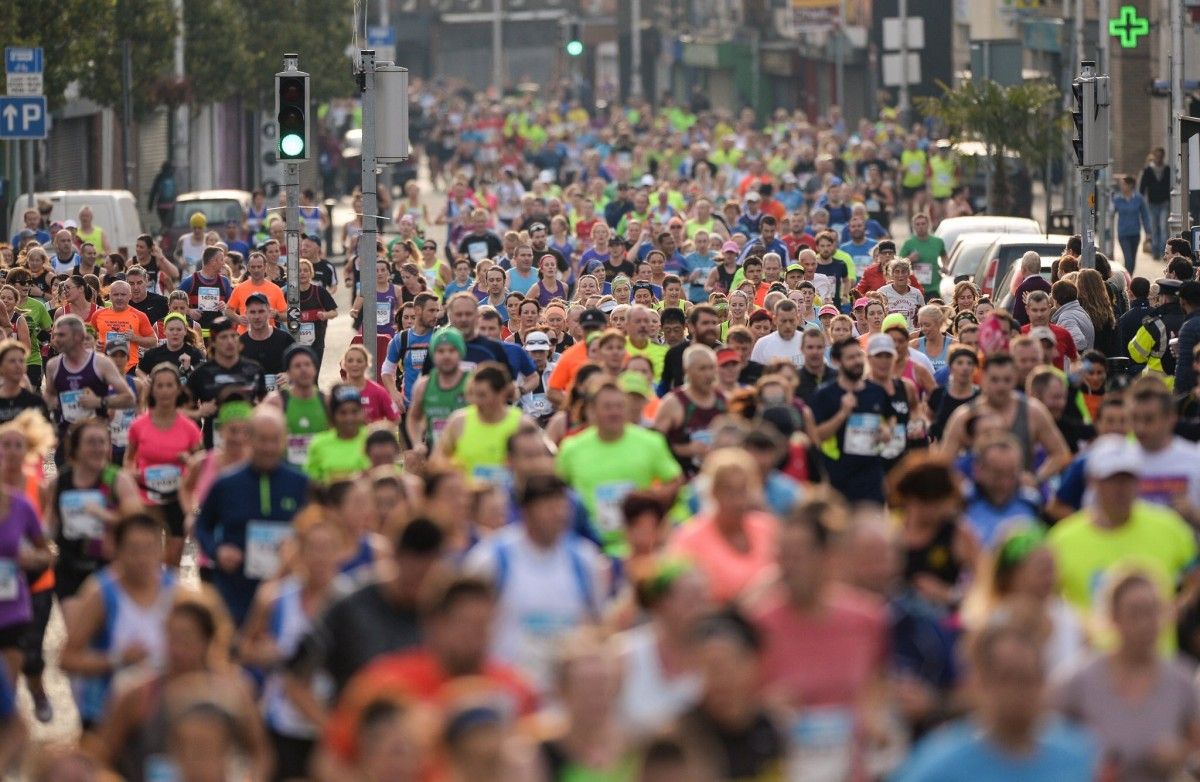 Photo from twitter.com/dublinmarathon
"Nataliya Lehonkova of the Ukraine was the first woman home, crossing the line in a time of 2.28.57," it said on Sunday, October 29.
Kenya's Bernard Rotich won the marathon in a time of 2.15.52, with some 20,000 participants turning out for this year's 26.2 mile event.
Freddie Sittuk of Raheny Shamrocks Athletic Club (2.16.05) and Laura Graham (2.39.06) were the national champions, with the Mourne Runners woman defending her title in the process.
Read alsoUkraine win silver medals at Exercise Cambrian Patrol in Wales (Photo)Paralympic athlete Patrick Monahan, who is a T53 wheelchair racer, claimed the wheelchair title in a time of 1.49.55.
The race commenced earlier this morning at 9am on Upper Fitzwilliam Street. Competitors then followed a route which took them through Phoenix Park, and out towards UCD before coming back into the city to finish up in Merrion Square.