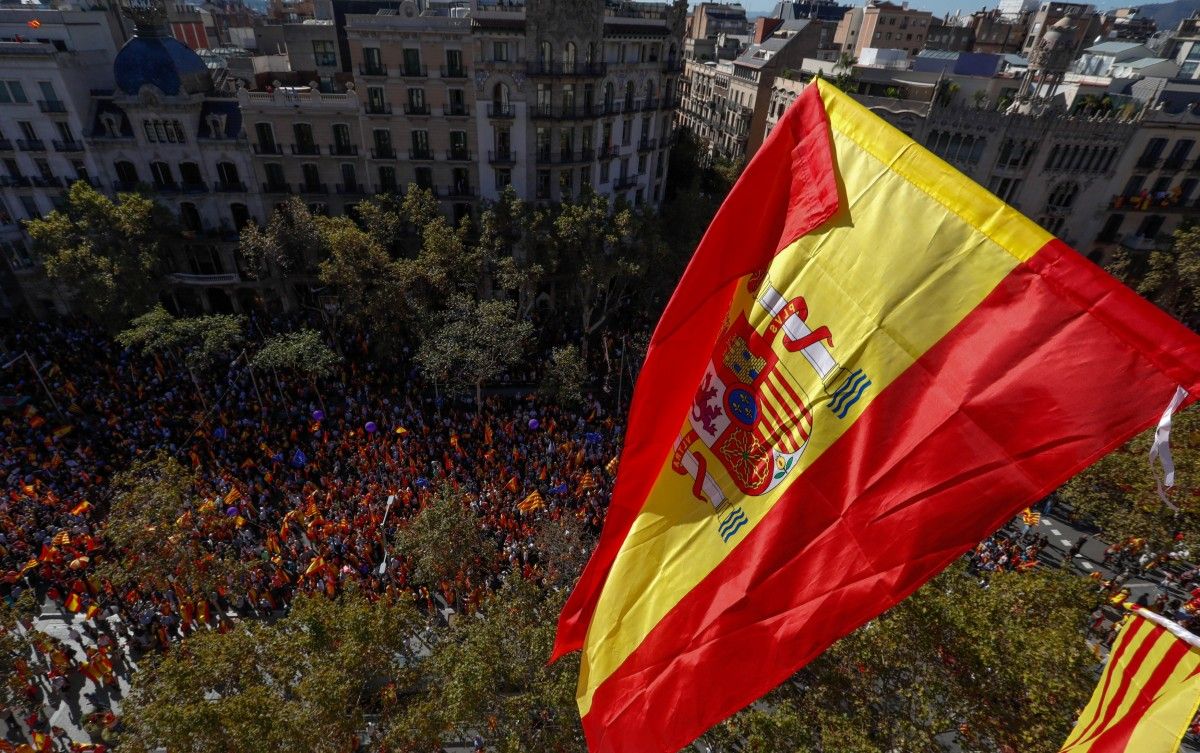 REUTERS
Hundreds of thousands of supporters of a unified Spain filled Barcelona's streets on Sunday in one of the biggest shows of force yet by the so-called silent majority that has watched as regional political leaders push for Catalan independence, as reported by Reuters.
Spain's Prime Minister Mariano Rajoy assumed direct control of the region on Friday. He sacked its secessionist government and called a snap election for Dec. 21.
However, some of the most prominent members of the Catalan administration, including its president Carles Puigdemont and vice-president Oriol Junqueras, said they did not accept the move and only the people of Catalonia could dismiss them.
The main civic group behind the pro-independence campaign have called for widespread civil disobedience and have given detailed instructions to the around 200,000 civil servants working for the Catalan region of how they should behave.
Most of them start their working day at 9 a.m. (08:00 GMT) and, if too many did not turn up or decided not to accept instructions, it would cast important doubts over the Spanish government's strategy to draw a line under a one-month crisis that has dented economic growth and fueled social unrest.
It is also not clear if senior government officials and lawmakers who declared the region's independence from Spain on Friday would try to gain access to their offices and if the Catalan police Mossos d'Esquadra would prevent them.
Read alsoBBC: Madrid suspends Catalonia's autonomy, imposes direct ruleLa Vanguardia newspaper said on Sunday members of the Catalan cabinet had left their offices, which were now under the central government's effective control.
Several Spanish ministers said at the weekend they were convinced civil servants would obey orders and reminded that those who did not could lose their job.
Spain's interior ministry named a new chief for the regional police on Saturday who has insisted that the 17,000 officers of the force should remain neutral.
Interior Minister Juan Ignacio Zoido praised the Mossos for their work in an open letter on Sunday and urged them to accept temporary direction from Madrid.
"We have opened a new chapter and in this new chapter the Mossos d'Esquadra will become again the police of all the Catalans. This is your duty," Zoido said in the letter.
Another test of the government's response will be whether companies stop relocating out of Catalonia in search of stability and legal certainty after several hundred moved out earlier this month.
The government's move to impose direct rule received the backing of several influential Catalan business lobbies who called on firms to stay in the region.