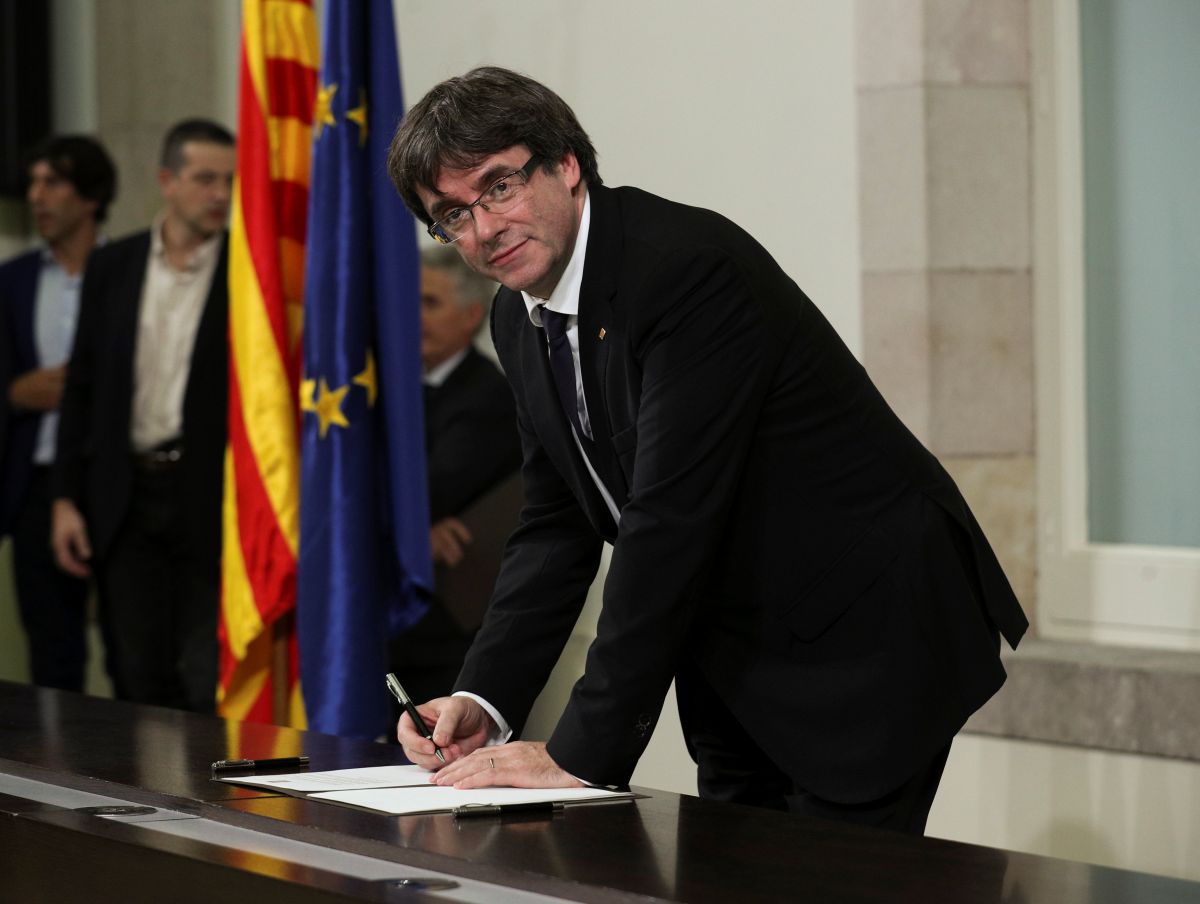 REUTERS
Attorney-General Jose Manuel Maza called on Monday on the leaders of the Catalan independence movement to be called to testify in court, DW reported.
Under Spain's legal system, the request goes to a judge for consideration.
Rebellion, sedition and missue of public funds can carry punishments, respectively, of up to 30, 15 and six years in prison under Spanish laws.
Maza said he would ask the judges for preventive measures against the officials, but didn't specify if those included their immediate arrest and being sent to jail while awaiting trial.
Read alsoSpain's control over Catalonia to be tested on Monday as work resumes – mediaOne lawsuit seeks charges for ousted Catalan officials in the country's National Court, including against regional leader Carles Puigdemont and his No. 2 official, Oriol Junqueras, although Maza didn't name them.
A second lawsuit that concerns members of the governing body of Catalonia's parliament, including Speaker Carme Forcadell, was filed in the country's Supreme Court.
Meanwhile, Catalonia's parliament cancelled a meeting scheduled for Tuesday following the Spanish government's takeover of the region, a parliamentary source told the news agency Reuters, confirming the regional legislative had accepted Madrid's order for it to dissolve.