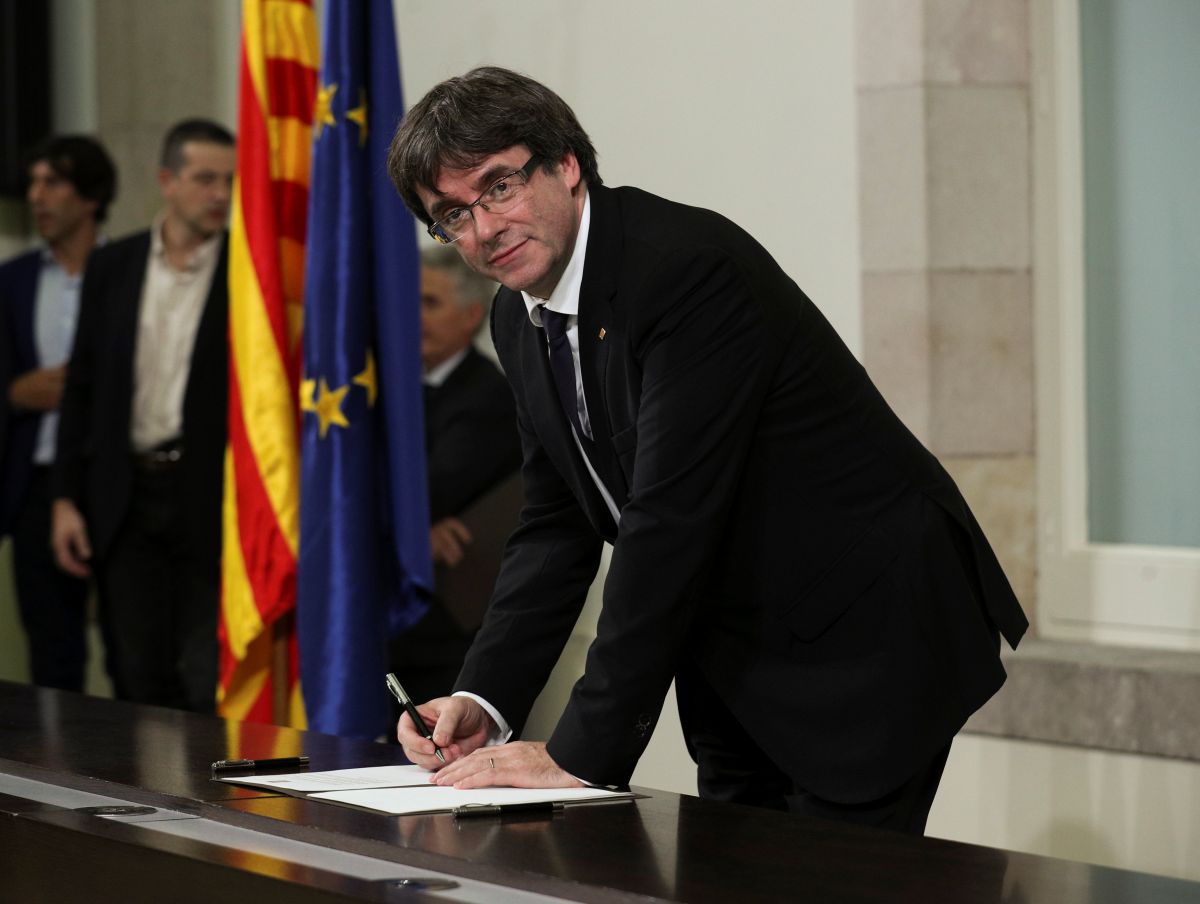 REUTERS
He said an investigating judge would decide by Monday morning whether to execute an EU arrest warrant issued by a Spanish judge on Friday, BBC reported.
Mr Puigdemont fled to Belgium after Madrid imposed direct rule on Catalonia following an independence referendum.
He has said he will not return to Spain unless he is guaranteed a fair trial.
He and his four associates are wanted on charges of rebellion, sedition, misuse of public funds, disobedience and breach of trust following the referendum which a Spanish court deemed unconstitutional.
They will be heard by the investigating judge who will then "have 24 hours, until 09:17 on Monday, to decide whether to refuse the European Arrest [Warrant], arrest them, release them under conditions or grant bail", Mr Dejemppe said.
Read alsoDW: Madrid calls for sedition charges against Catalan leadersIf the judge decides to go ahead and arrest them, Belgium has a maximum of 60 days to return the suspects to Spain. But if the suspects do not raise legal objections, a transfer could happen much sooner.
A country can reject an EU arrest warrant if it fears that extradition would violate the suspect's human rights.
Read alsoSacked Catalan leader Puigdemont says accepts snap election, not seeking asylum – mediaDiscrimination based on politics, religion or race is grounds for refusal. So are fears that the suspect would not get a fair trial.