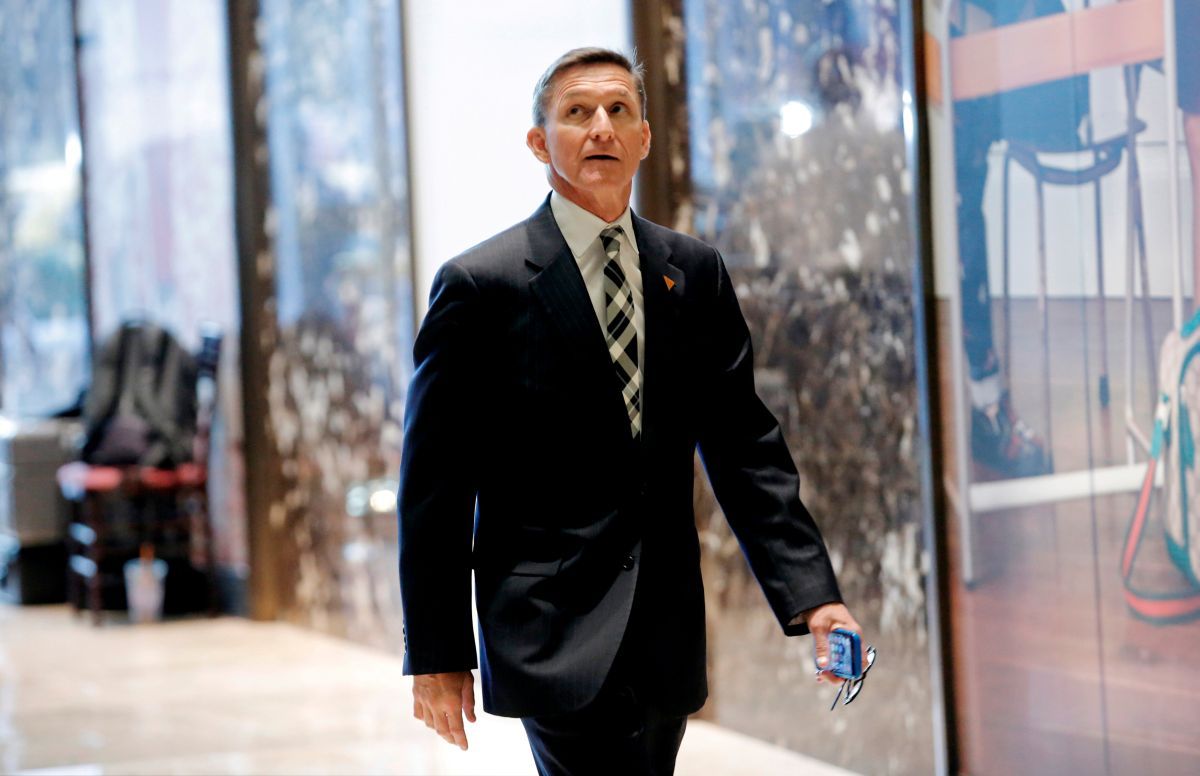 REUTERS
Michael T. Flynn, who was fired after just 24 days on the job, was one of the first Trump associates to come under scrutiny in the federal probe now led by Special Counsel Robert Mueller into possible collusion between Moscow and the Trump campaign, NBC News wrote.
Mueller is applying renewed pressure on Flynn following his indictment of Trump campaign chairman Paul Manafort, three sources familiar with the investigation told NBC News.
The investigators are speaking to multiple witnesses in coming days to gain more information surrounding Flynn's lobbying work, including whether he laundered money or lied to federal agents about his overseas contacts, according to three sources familiar with the investigation.
Read alsoTrump campaign adviser admits to meeting with Russian officials in 2016Mueller's team is also examining whether Flynn attempted to orchestrate the removal of a chief rival of Turkish President Recep Erdogan from the U.S. to Turkey in exchange for millions of dollars, two officials said.
Flynn's son, Michael G. Flynn, who worked closely with his father, accompanied him during the campaign and briefly worked on the presidential transition, could be indicted separately or at the same time as his father, according to three sources familiar with the investigation.
If the elder Flynn is willing to cooperate with investigators in order to help his son, two of the sources said, it could also change his own fate, potentially limiting any legal consequences.
Read alsoPaul Manafort offers $12 mln in assets to avoid house arrest - CBS NewsThe pressure on Flynn is the latest signal that Mueller is moving at a rapid, and steady, pace in his investigation. Last week, investigators unsealed indictments of Manafort and Manafort's business partner Rick Gates. They pleaded not guilty.