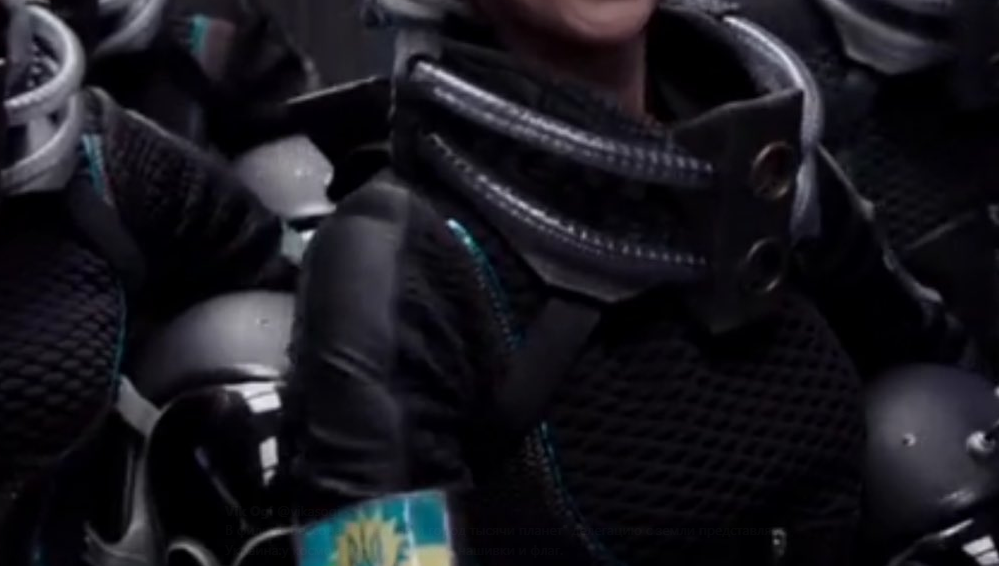 twitter.com/vikasogi
These movie characters are wearing Ukrainian insignia and the image of Ukraine's blue and yellow flag on the sleeves of their astronaut uniform.
The insignia features the Tryzub, or "trident," which is the national coat of arms of modern Ukraine. According to a popular theory, the symbol of the trident is a monogram for Ukrainian word "Volya" meaning "freedom."
Read alsoMila Kunis visits her place of birth in Ukraine, brings Ashton Kutcher (Photos)The design of the Tryzub has precedents in seals of the Kyivan Rus or, for example, in a coin of Volodymyr the Great (980–1015).
"Valerian and the City of a Thousand Planets" is the most expensive French film ever made, with a budget of around $150 million.