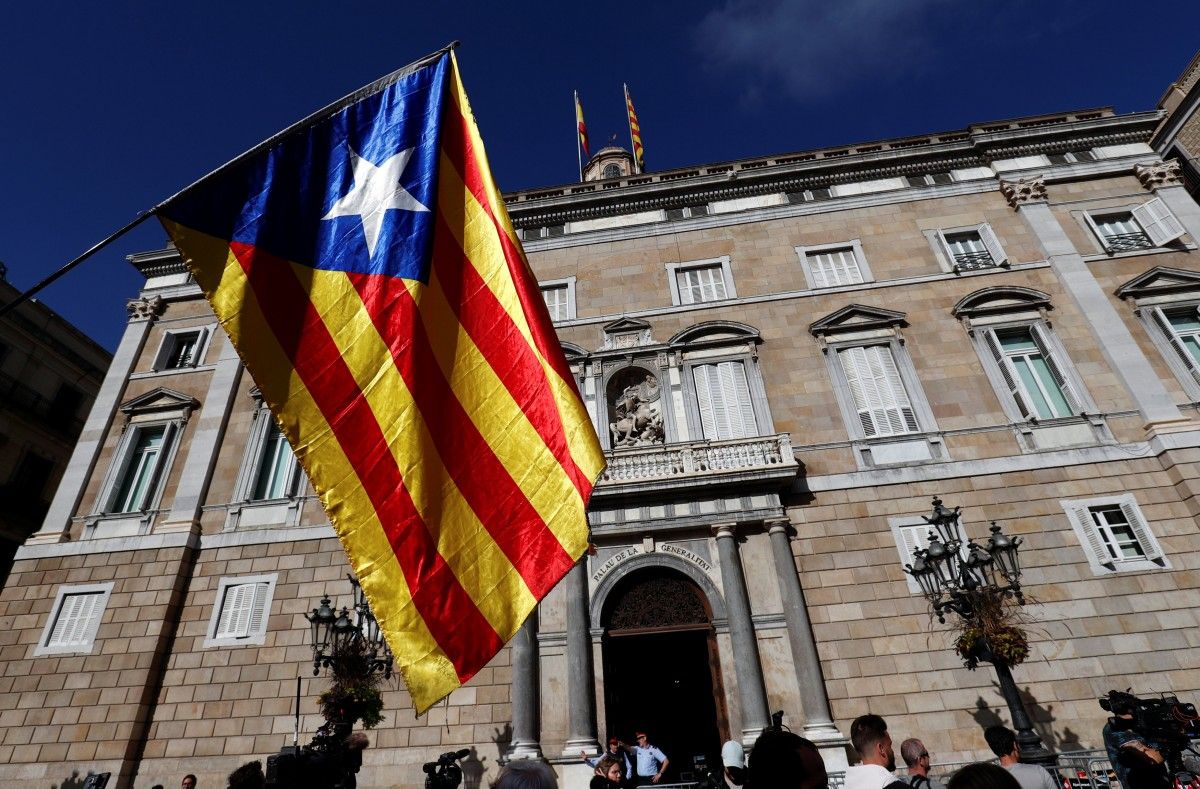 REUTERS
The court had initially suspended implementation of the secession declaration last month while it studied its legality following a challenge by the Spanish government, The Independent reports. 
The Madrid government sacked Catalonia's president and dismissed its parliament hours after the region declared itself independent with 70 votes for, 10 votes against on 27 October, and after lawmakers from three national parties walked out of the vote.
New elections will be held on 21 December.
Read alsoCatalonia ex-officials surrender to Belgian police - mediaFormer regional president Carles Puigdemont faces years in prison if convicted on rebellion charges over the declaration, as do other leading members of the separatist cause. He is currently in Belgium, fighting an extradition order.