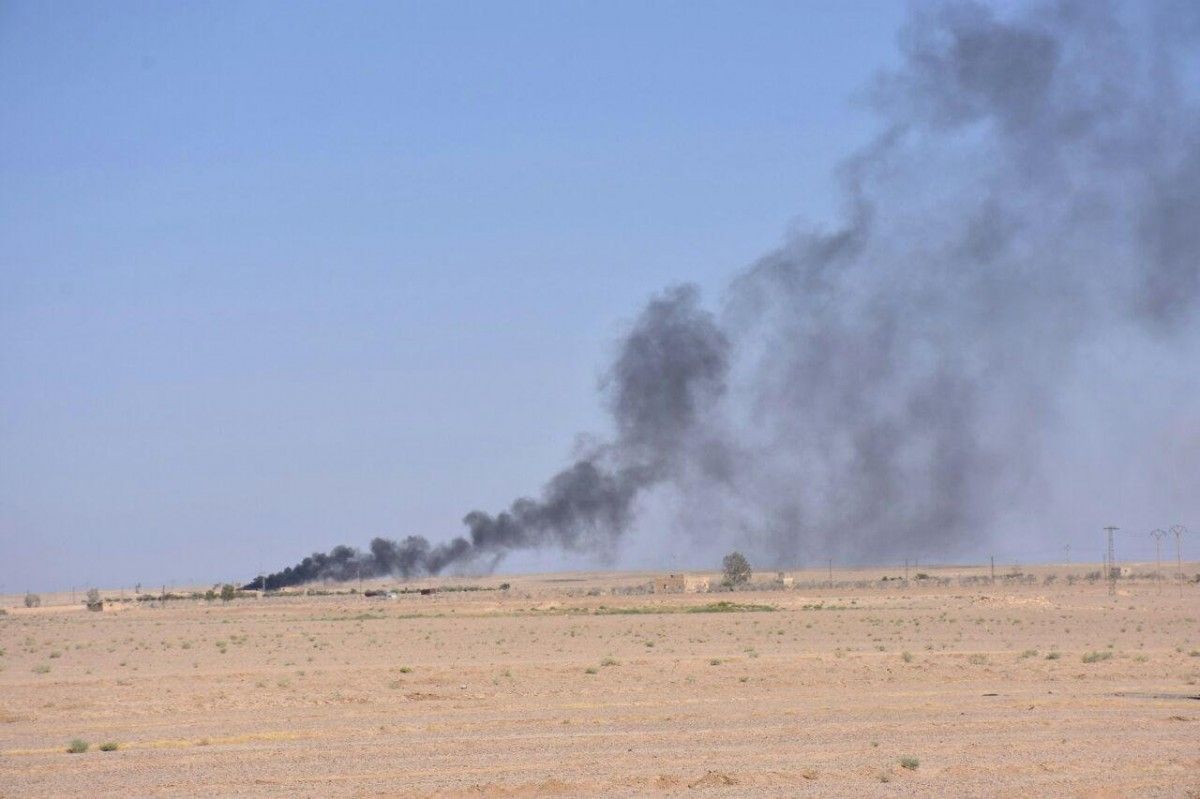 REUTERS
In a joint statement on November 8, the foreign ministers of France, Germany, Britain, and the United States said they have "full trust" in the "professionalism and independence" of the Joint Investigative Mechanism (JIM) of the United Nations and the Organization for the Prohibition of Chemical Weapons, and called for renewal of its mandate, RFE/RL reported.
The Western demand came one day after Russia rejected the investigative team's conclusion that the Syrian government was behind a sarin-gas attack that killed dozens in April in the town of Khan Sheikhun and called for an overhaul of the investigation process.
Russian Deputy Foreign Minister Sergei Ryabkov said on November 8 that Moscow opposed the Western resolution to extend the UN team's mandate for another 18 months past its expiration on November 16. Russia last month vetoed a similar resolution.
The White House late on November 8 called on Russia to "change course" and vote with "responsible nations" to keep the investigation alive.
Russia is the biggest backer of the Syrian government in a six-year civil war that has killed and displaced hundreds of thousands of people.
Read alsoRussia vetoes extension of mission probing chemical weapons use in Syria – ReutersSyria has denied using chemical weapons, despite the UN team's findings that the Syrian government was responsible for the majority of toxic-gas attacks it has investigated in Syria.
Syria agreed to destroy its stockpile of chemical weapons in a 2013 deal brokered by Russia and the United States after a nerve-gas attack killed hundreds of people in the Damascus suburbs. It maintains it has abided by that agreement.
In their joint statement, British Foreign Secretary Boris Johnson, French Foreign Minister Jean-Yves Le Drian, German Foreign Minister Sigmar Gabriel, and U.S. Secretary of State Rex Tillerson called on Syria to finally end all use of poison gas and disclose to the world all the chemical weapons it possesses.
"There is more work for the JIM to do" and "it is vital for the international community to continue to investigate cases where chemical weapons have been used in Syria," the foreign ministers said.
The April 4 attack in Khan Sheikhun was the most deadly of recently reported attacks, killing nearly 100 people including many children, and prompting U.S. missile strikes days later against a Syrian air base Western governments said was used to launch the attack.
The UN team had previously found that Syrian government forces were responsible for three chlorine-gas attacks in 2014 and 2015 and that Islamic State militants had used mustard gas in a 2016 attack.