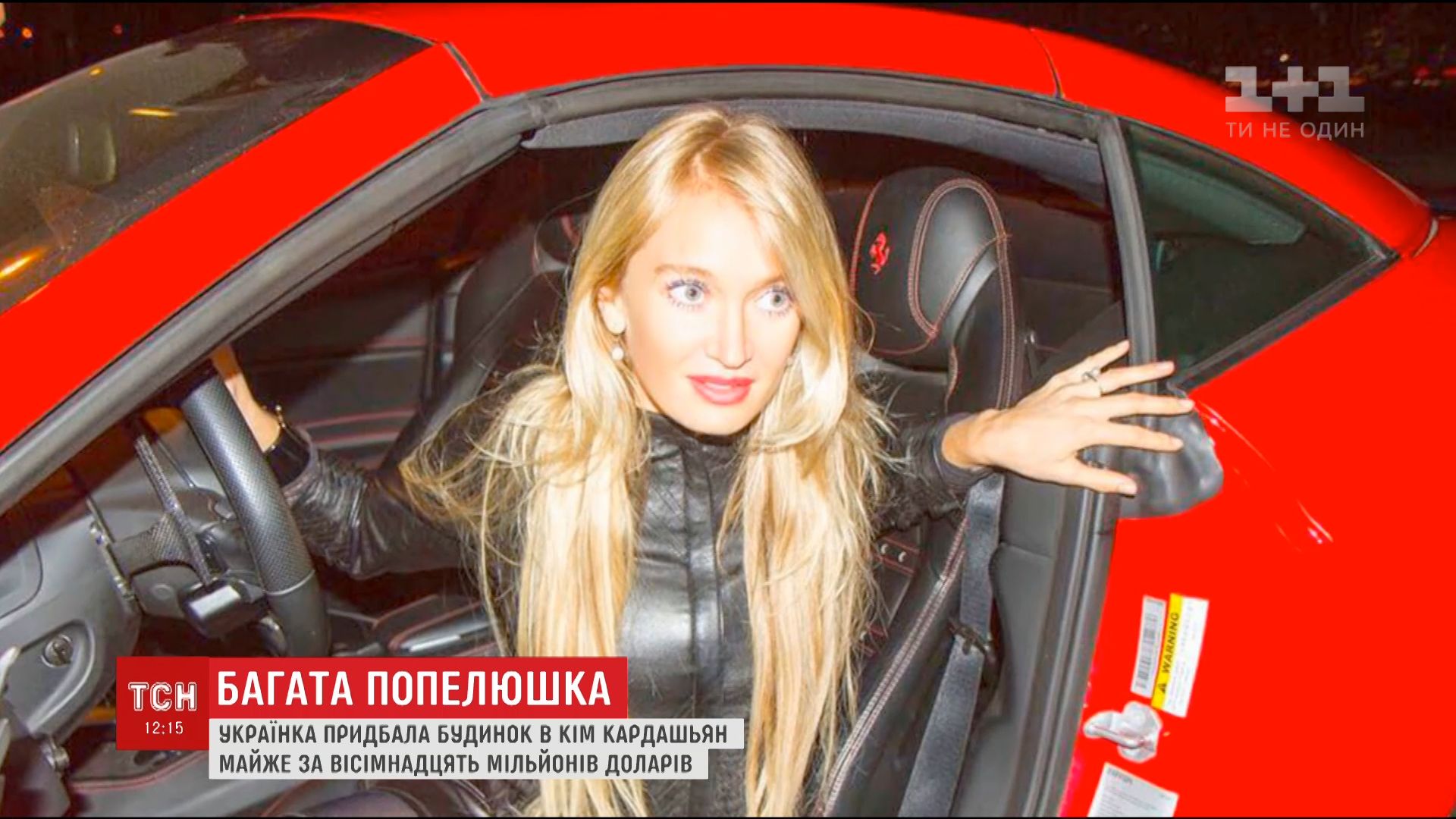 Screenshot from TSN video
Marina Acton is "a somewhat under-the-radar Ukrainian entrepreneur and philanthropist who's based the Bay Area but wants to spend more time in Los Angeles to jumpstart a singing career," variety.com wrote," adding that "she was looking for a house in which she could install a recording studio and Kim K. herself toured Acton through the property."
TSN learned that Marina Acton worked in Ukraine under her maiden surname, serving as assistant to former Prosecutor General of Ukraine Svyatoslav Piskun in 2005-2010. Svyatoslav Piskun personally confirmed TSN that Marina had worked for him, adding that he had not met her for a while and is not aware of any changes in her personal life.
Read alsoSchwarzenegger to Vitali Klitschko: "I'll see you soon in Kyiv"Marina Acton's profiles on social networks are full of travel photos and announcements on her launching a singing career.
The estate has been under near constant renovation since they bought it but at the time of their purchase the main house, on land once owned by Lisa Marie Presley, measured in at close to 16,000-square-feet with eight bedrooms, eight fireplace, and eight full and two half bathrooms.
A Stanford alumnus, Acton co-founded WhatsApp with Ukrainian immigrant Jan Koum in 2009. The duo worked at Yahoo before starting WhatsApp.