Al-Qaeda claims suicide bombing on Russian Army convoy near Khmeimim Air Base – media
15:17, 11 November 2017
World
In a rare attack deep within government-held territory in Latakia, Hay'at Tahrir Al-Sham (HTS) said one of its members had conducted a suicide bombing on Friday by driving a vehicle filled with explosives into a Russian military convoy, causing a major blast, according to Al Masdar News (AMN).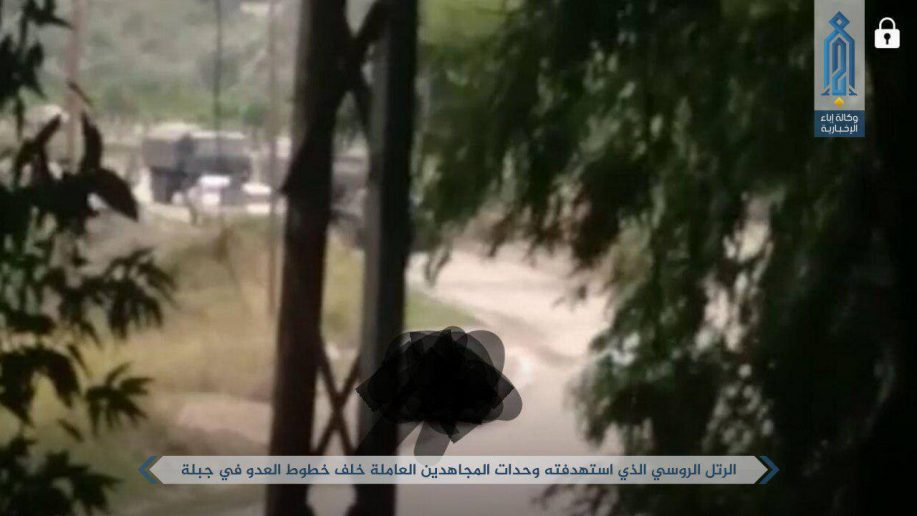 Chris Tomson, AMN
HTS, a hardline jihadist group with ties to Al-Qaeda, uploaded a few images to back up the claim, seemingly showing Russian armored vehicles traveling on the main road in the Bustan Basha area, located on the northern outskirts of Khmeimim Air Base, AMN wrote.
Read alsoRussian Su-24 warplane crashes at air base in Syria, crew dies – mediaHowever, Syrian security forces had very different versions of events, a senior officer told Al-Masdar News on Friday evening, who insisted that the above images were fabrications taken out of context.
The exclusive military source admitted that an explosion had indeed taken place in the Bustan Basha area on Friday, but said that it had occurred after a Russian jet accidentally dropped its reserve fuel tank shortly prior to landing at the nearby airfield.
He underlined that no one was hurt as the fuel tank dropped from the sky and added that the Russian jet had returned from an air raid in eastern Syria.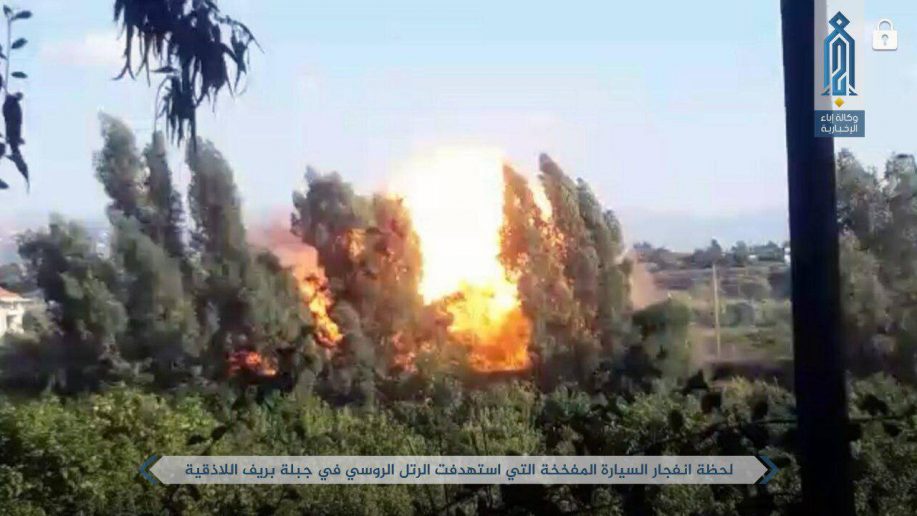 Chris Tomson, AMN
If you see a spelling error on our site, select it and press Ctrl+Enter