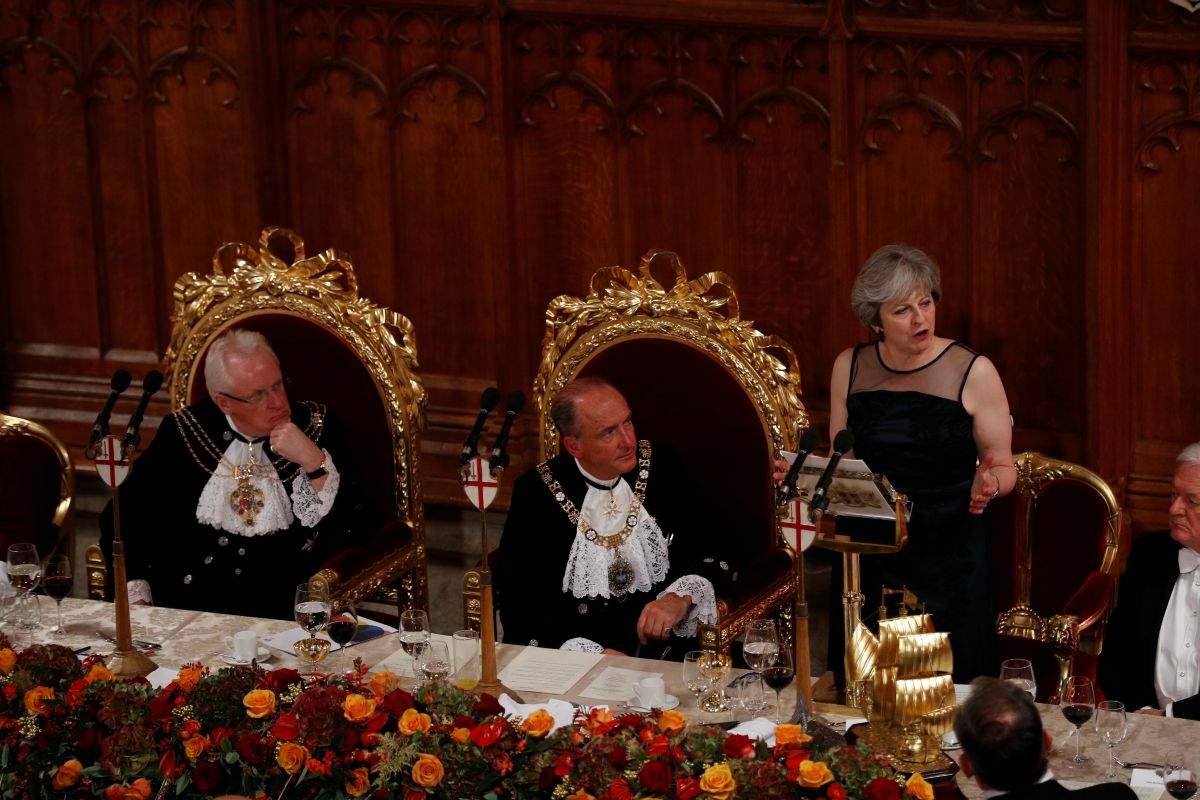 REUTERS
The prime minister spoke out against "the scale and nature" of Russia's actions during an address at the lord mayor's banquet, saying it was "threatening the international order on which we all depend", according to the Guardian.
Listing Russia's attempts to undermine western institutions in recent years, she said: "I have a very simple message for Russia. We know what you are doing. And you will not succeed. Because you underestimate the resilience of our democracies, the enduring attraction of free and open societies, and the commitment of western nations to the alliances that bind us.
Read alsoUK spymasters raise suspicions over Kaspersky's Russia links - FT"The UK will do what is necessary to protect ourselves, and work with our allies to do likewise."
Her speech is a serious escalation of the UK's warnings about Russia as Boris Johnson, the foreign secretary, prepares to visit Moscow before the end of the year as part of a strategy of cautious engagement with Vladimir Putin's administration.
Since Russia's annexation of Crimea from Ukraine, May said Russia had "fomented conflict in the Donbass [eastern Ukraine], repeatedly violated the national airspace of several European countries, and mounted a sustained campaign of cyber-espionage and disruption".
Read alsoEx-intelligence chiefs say Trump is being manipulated by Putin - media"This has included meddling in elections, and hacking the Danish ministry of defense and the Bundestag [German parliament], among many others," she told the audience of City of London business figures.
"It is seeking to weaponize information. Deploying its state-run media organizations to plant fake stories and photo-shopped images in an attempt to sow discord in the west and undermine our institutions." 
Read alsoRussian trolls pushed pro-Brexit spin on day of referendum – CNNShe said the UK did not want to "return to the Cold War, or to be in a state of perpetual confrontation" but the UK would have to act to protect the interests of the UK, Europe and rest of the world if Russia continues on its current path.
A Downing Street source said May was not making the intervention in response to any specific event but rather to a growing body of evidence that Russian agencies have been attempting to interfere with western politics.