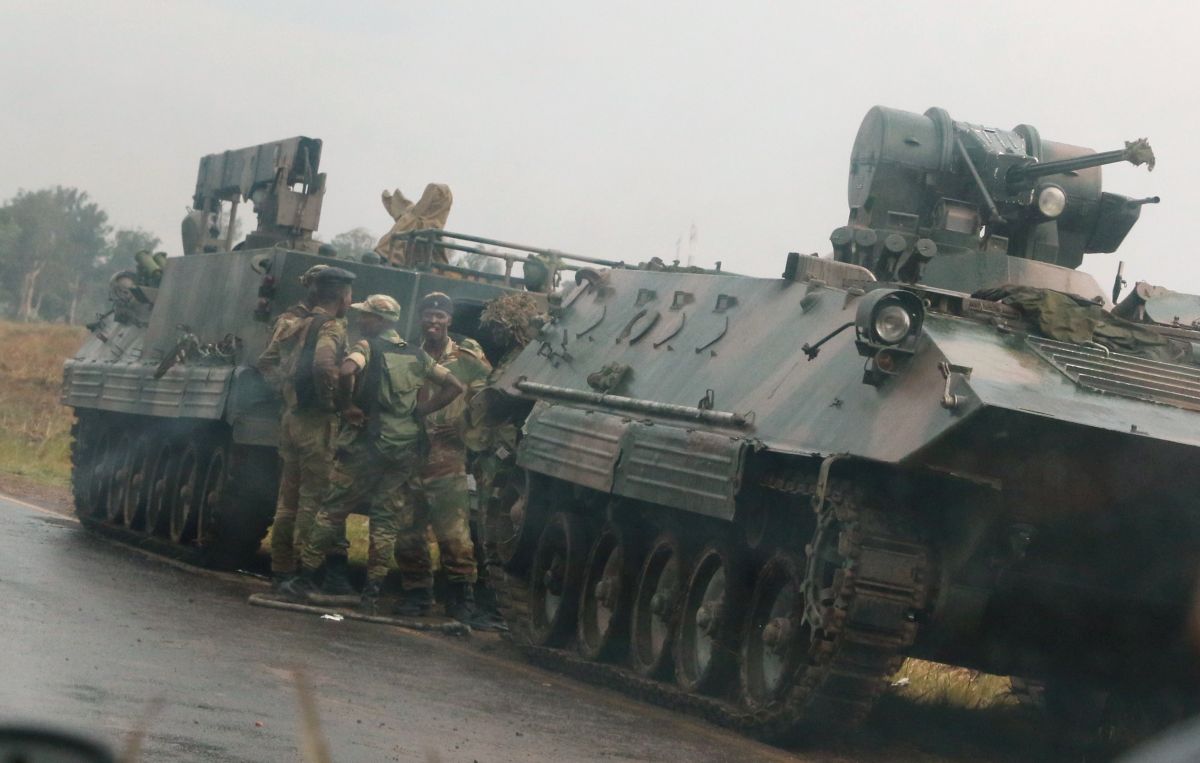 REUTERS
The statement broadcast on the state-run Zimbabwe Broadcasting Corporation came after a night of unrest during which armored vehicles took to the streets of the capital Harare, while explosions were also heard, according to ABC.
"We are only targeting criminals around [Mugabe] who are committing crimes that are causing social and economic suffering in the country in order to bring them to justice," the army said.
Zimbabwe for the first time is seeing an open rift between the military and long-time ruler Robert Mugabe. Here's why.
Soldiers had earlier taken over the headquarters of the state broadcaster, compounding speculation of a military coup against 93-year-old President Robert Mugabe.
Soldiers and armored vehicles also blocked roads to the main government offices, parliament and the courts in central Harare on Wednesday morning local time, a witness said.
A government source said the military also detained Finance Minister Ignatius Chombo, a leading member of the so-called "G40" faction of the ruling ZANU-PF party.
That faction is led by Mr Mugabe's wife Grace, and had been vying to succeed the 93-year-old President.
Zimbabwe's ruling party had earlier accused the head of the armed forces of treason, escalating the rupture between Mr Mugabe and the military's top brass.
The events came less than 24 hours after military chief General Constantino Chiwenga threatened to intervene to end a government purge in the ruling party.