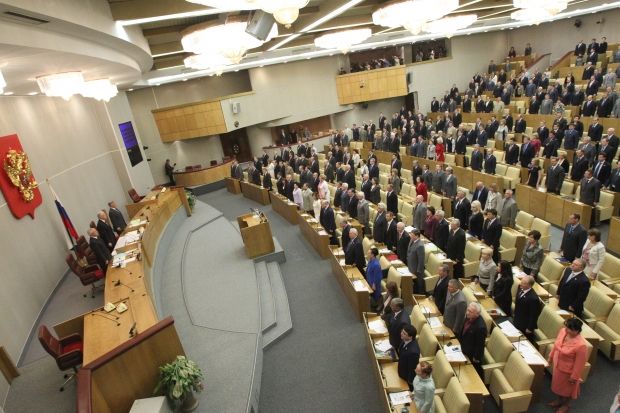 Wikipedia
According to an UNIAN correspondent in Russia, the relevant decision was unanimously backed by 414 Russian deputies.
According to the document, it will be possible to recognize "legal entities registered in a foreign country" and "foreign structures without the registration of a legal entity" as foreign agents.
The State Duma specified that the norm would not apply to Russian media, including with the share of foreign capital.
Read alsoU.S. prosecutors consider charging Russian officials in DNC hacking case – WSJCommenting on the law, Russian president press-secretary Dmitry Peskov said that any encroachment on the freedom of Russian media abroad will not remain without a rigid response from the Russian society and the authorities.
Peskov said that it will be possible to assess the reaction of Russian President Vladimir Putin to the provisions of the law only after the document is submitted to him for signature.
Read alsoRT under scrutiny in U.S. as foreign agent following reports of FBI probing SputnikPeskov noted that the practice of applying the law is not yet available, so it is absolutely wrong to draw conclusions about its harshness at the moment.