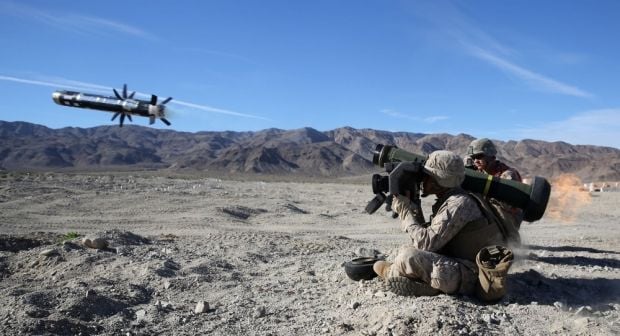 Javelin / reukraine.blogspot.com
"The Government of Georgia has requested to purchase four hundred ten (410) Javelin Missiles, and seventy-two (72) Javelin Command Launch Units (CLUs) (includes two (2) Javelin Block 1 CLUs to be used as spares). Also included are ten (10) Basic Skills Trainers (BST); up to seventy (70) simulated rounds; U.S. Government and contractor technical assistance; transportation; and other related elements of logistics and program support. The total estimated cost is $75 million," the report says.
Read alsoTrump to be presented with $47mln deal to arm Ukraine against Russia – ABC News"This proposed sale will contribute to the foreign policy and national security of the United States by improving the security of Georgia. The Javelin system will provide Georgia with increased capacity to meet its national defense requirements. Georgia will have no difficulty absorbing this system into its armed forces," the Defense Security Cooperation Agency said.
This notice of a potential sale is required by law and does not mean the sale has been concluded.