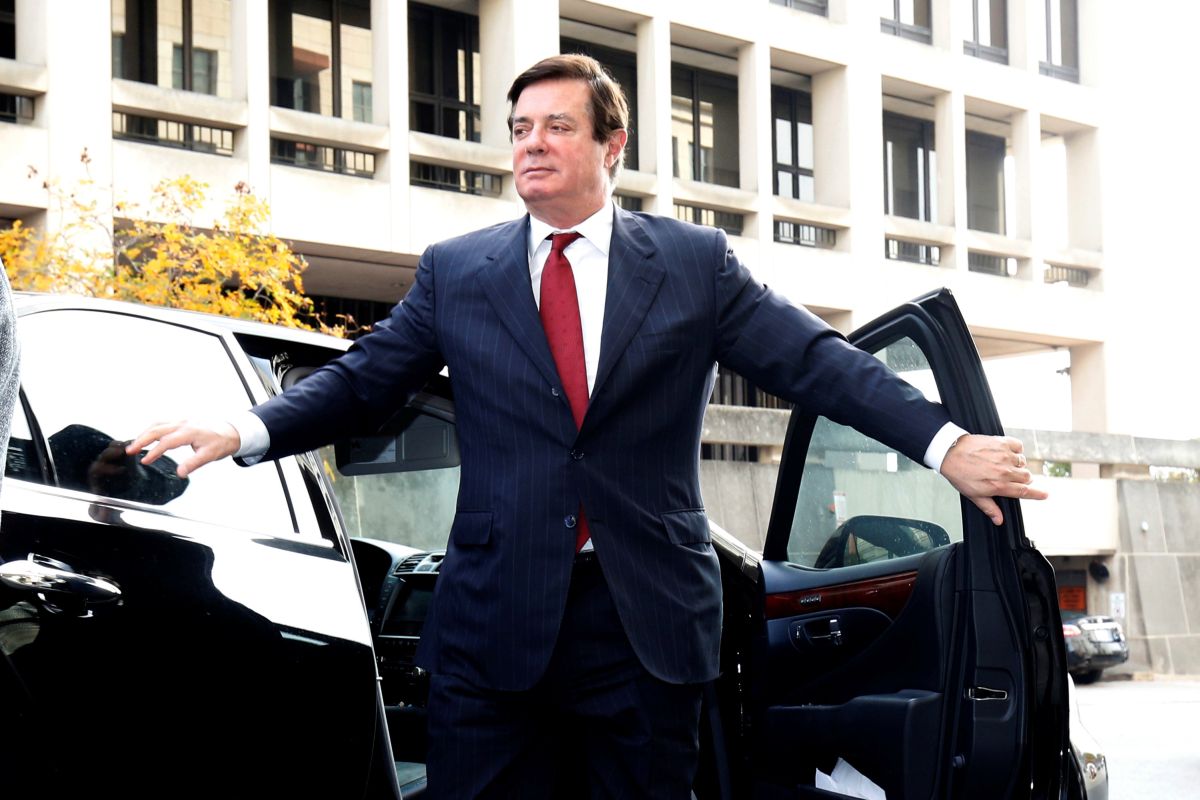 REUTERS
Manafort has drawn scrutiny over his work for the Party of the Regions in Ukraine, and Special Counsel Robert Mueller thwacked him and a business partner with a federal money laundering indictment earlier this month for allegedly sluicing the millions they made back to the U.S., New York Daily News reported.
The longtime Republican operative has said that his work was about moving Ukraine closer to Europe, but flight records reported by McClatchy Thursday show that he visited the Russian capital regularly from 2005 to 2011.
Read alsoPaul Manafort offers $12 mln in assets to avoid house arrest - CBS NewsHis spokesman Jason Maloni told the news service that the trips, most of which were made in the first two years of that period, were for work with Russian oligarch Oleg Deripaska and denied any collusion with Russia to swing the 2016 election toward Trump.
Emails turned over to investigators show Manafort discussing giving private briefings on the election to Deripaska, a close ally of Russian President Vladimir Putin, but the industrialist denied receiving the briefings or participating in election meddling.
Manafort, whose spokesman did not answer questions about possible meetings with Russian government officials, has pleaded not guilty in the Mueller indictment.
Read alsoManafort has 3 passports, traveled to China with phone registered under fake name – CNNHe left the Trump campaign last summer amid reports alleging off-the-books payments in Ukraine and work with a Brussels-based organization that lobbied in the U.S. in support of Ukrainian leader Viktor Yanukovych and his Party of the Regions.
Yanukovych, a Manafort client, plunged his country into chaos by fleeing in the face of violent protests, a move that led to Russia's invasion of Crimea and prolonged conflict in eastern Ukraine.
Flight records cited by McClatchy show that Manafort continued to go to Kyiv during and after the protests, which followed Yanukovych abandoning an agreement with the European Union in favor of a cash infusion from Putin.
Sources told the agency that he also advocated for the remnants of the Party of the Region to take a position against NATO, the anti-Soviet alliance that has irked Russia by moving into its former republics since the fall of the Iron Curtain.
Maloni said that his client would not have advocated against NATO, and supported Ukraine working with the military alliance.