Two dead in "Day of Rage" over Jerusalem, Palestinian president defiant - Reuters
23:40, 09 December 2017
World
At least two people were killed in clashes with Israeli troops on Friday when thousands of Palestinians demonstrated against U.S. President Donald Trump's recognition of Jerusalem as Israel's capital and the Palestinian president said Washington could no longer be a peace broker, according to Reuters.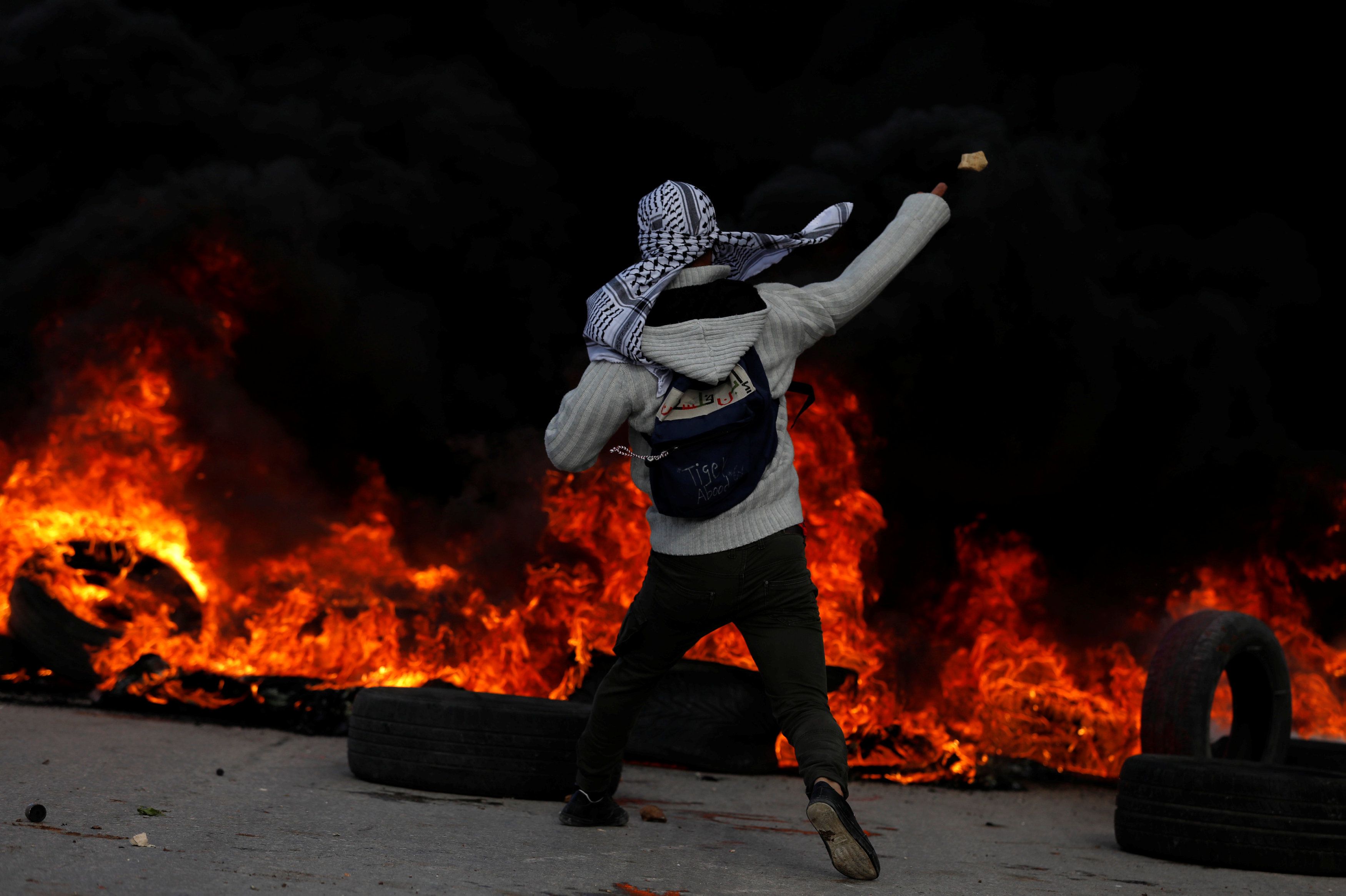 REUTERS
Across the Arab and Muslim worlds, thousands more protesters took to the streets on the Muslim holy day to express solidarity with the Palestinians and outrage at Trump's reversal of decades of U.S. policy, Reuters reports.
Israeli soldiers shot dead a Palestinian man near the Gaza border, the first confirmed death in two days of unrest. Scores of people were wounded on the "Day of Rage". A second person later died of their wounds, a Gaza hospital official said.
The Israeli army said hundreds of Palestinians were rolling burning tyres and throwing rocks at soldiers across the border.
Read alsoTrump recognizes Jerusalem as Israel's capital and orders U.S. Embassy to move"During the riots IDF soldiers fired selectively towards two main instigators and hits were confirmed," it said.
More than 80 Palestinians were wounded in the occupied West Bank and Gaza by Israeli live fire and rubber bullets, according to the Palestinian Red Crescent ambulance service. Dozens more suffered from tear gas inhalation. Thirty-one were wounded on Thursday.
If you see a spelling error on our site, select it and press Ctrl+Enter