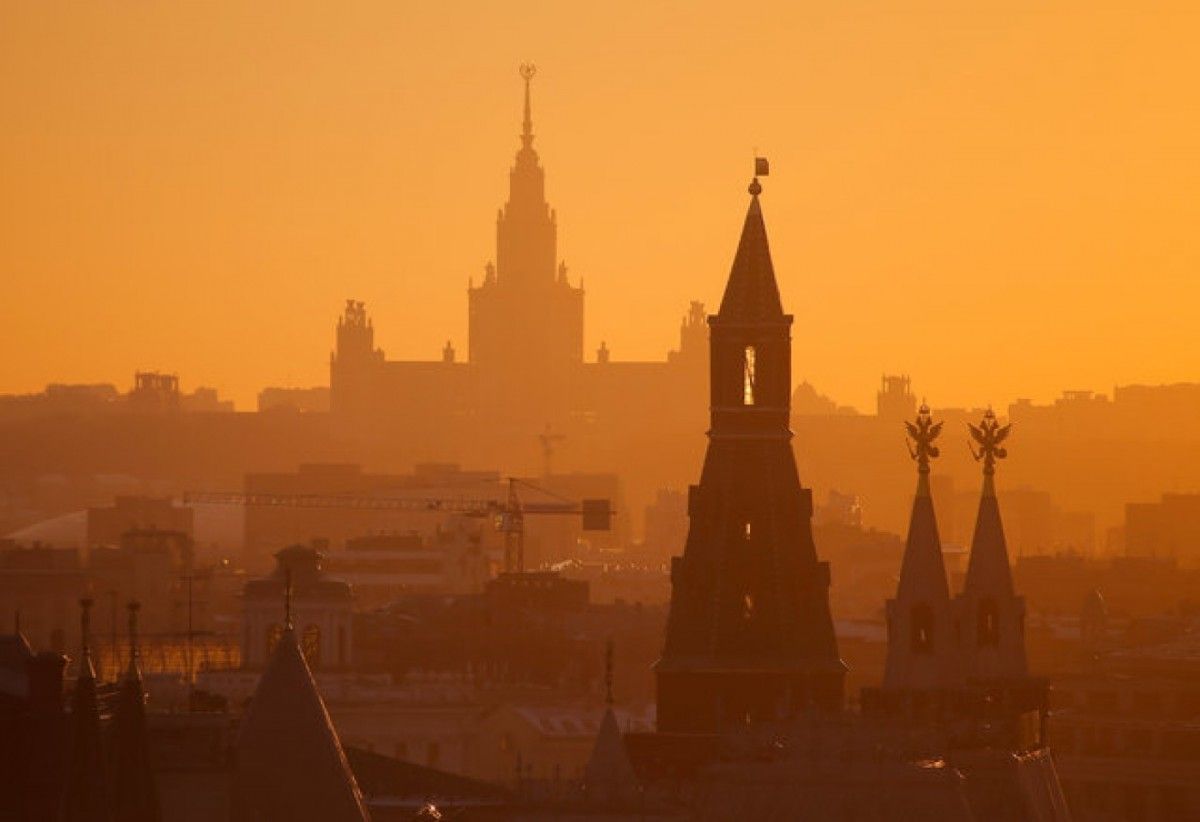 REUTERS
The so-called "illegals" are trained and controlled by two separate and sometimes competing Russian agencies, the mysterious "Directorate S" within the Foreign Intelligence Service (SVR); and the "Main Intelligence Directorate" (GRU), according to Business Insider.
There are probably more Russian "sleeper" agents in the UK and U.S. today than there were during the Cold War, according to Victor Madeira, a senior fellow at The Institute for Statecraft who testified to British Parliament about Russian covert interference in Britain.
Read alsoСapture of Ukrainians by Russian special services instrument of "hybrid" war - British MPIn written evidence to the House of Commons Defense Committee, Madeira — a Russia expert — described the resources Russia commands in its efforts to subdue British, European and American influence.
"GRU has long deployed 'illegals'. These hand-picked, deep-cover intelligence officers live abroad under assumed 'legends': carefully constructed false foreign identities and life stories (over decades in some cases), allowing 'illegals' to blend in."
"... Nowadays, UK CI and CE [counterintelligence and counterespionage] resources are much diminished, while former Warsaw Pact nationals can easily travel across NATO. This is a particular problem if an intelligence officer/asset uses 'natural cover' (i.e. their own identity, sometimes called 'non-official cover' or NOC). A banker or travel agent may be just that – or they may also be intelligence officers or assets (the latter willing or coerced). Having few(er) or no traceable links to a hostile intelligence service, NOCs are far more difficult to detect, monitor and counter. This is why they are so valued," Madeira wrote.
Read alsoSurveillance photos 'show Russian intelligence officers plotting Montenegro coup' – The Telegraph"Despite the 'end' of the Cold War in 1989-1991, Russia's decades-long 'illegals' programmes didn't miss a beat. These programmes remain as strategic, long-term, resource-intensive in nature and prized as ever, with a single purpose: placing hand-picked Russian intelligence assets across foreign societies and governments, regardless of the current state of East-West relations," he told Business Insider recently.
The most famous of the "illegals" is probably Anna Chapman, who was arrested and deported from the US with nine other sleeper agents in 2010.
In the mid-1980s, researchers estimated that the KGB's First Chief Directorate unit operated 200 "illegal" agents, and the GRU, separately, another 150.
"Personally, I am certain those figures are much higher nowadays," Madeira told Business Insider.
Read alsoRussian spy with fake identity revealed in SpainThe reason: Russian state security agencies tend to think in terms of decades or generations, not years. The end of the Cold War made it easier for Russians to travel to Western countries, and the KGB's successor agencies will have regarded this as a long-term opportunity.
Spies no longer need to make a tortuous journey from Moscow through Asia or the Middle East, changing passports multiple times, before arriving in Europe.
Their instructors, for the most part former illegals, read the same papers and listen to the same radio programmes and spend their time asking their pupil the most difficult questions imaginable with regard to what has been read. It is quite obvious that after a number of years of such training, the future illegal knows by heart the composition of every football team, the hours of work of every restaurant and nightclub, the weather forecasts and everything that is going on in the realm of gossip as well as current affairs, in a country where he has never been in his life."
The curious aspect of the illegals programme is that once activated, these agents don't immediately infiltrate the military or MI6 or the CIA and transmit secret information back to Moscow. Rather, they become ordinary citizens, leading mundane lives.
The aim is to start at the outer circles of influence and develop a network that reaches upward to the top. Illegals have been "travel agents, think tanks, students," Madeira says.
Read alsoEx-intelligence chiefs say Trump is being manipulated by Putin - media"But what they all had in common was they were gradually trying to find their way, through work and networking, to the centres of power, the policymakers, the special advisers, people who have privileged insight to decision-making, or people who have a way of influencing. A wealthy individual who happens to be a party donor … they may have gone to school with a senator, they may have gone to school with an MP."
Some illegals will be used to identify targets for assassinations. When conflict broke out on the Ukraine-Russia border, Madeira says, one of the first things that happened was senior Ukrainian security experts began to die. In June, Colonel Maksym Shapoval, a Ukrainian military intelligence officer, was blown up in his car.
Read alsoPutin's active measures can help tip balance back in Brexit referendum – media"They identify experts for assassination … confusion is half the battle." Their targets were "senior military and counter-intelligence officers," Madeira says. "Those people were very carefully targeted for assassination."