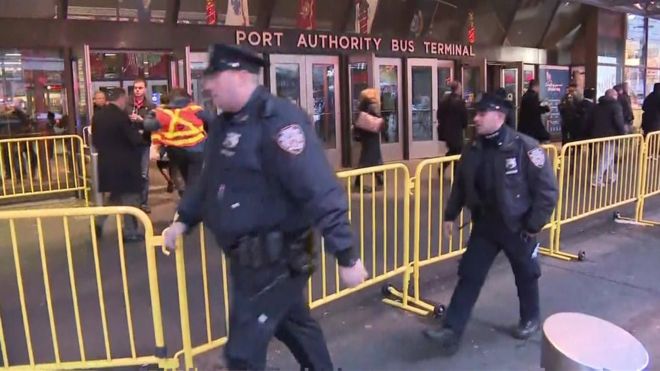 BBC
The incident reportedly happened on Monday morning at the Port Authority Bus Terminal near Times Square, BBC reports.
"The NYPD is responding to reports of an explosion of unknown origin at 42nd Street and 8th Ave, #Manhattan," tweeted the department.
"The A, C and E line are being evacuated at this time. Info is preliminary, more when available."
ABC News quotes police sources as saying that a possible pipe bomb was detonated in a passageway below ground at the terminal.
Read alsoPolice arrest two men 'planning to blow up Downing Street gates and kill Theresa May' – mediaOne person is in custody and there is at least one injury, according to cable networks.
White House press secretary Sarah Huckabee Sanders said President Donald Trump has been briefed on the incident.
The Port Authority Bus Terminal is the largest in the US, serving more than 65 million people a year.
The Times Square-42nd Street subway station complex is located underneath the transport hub.