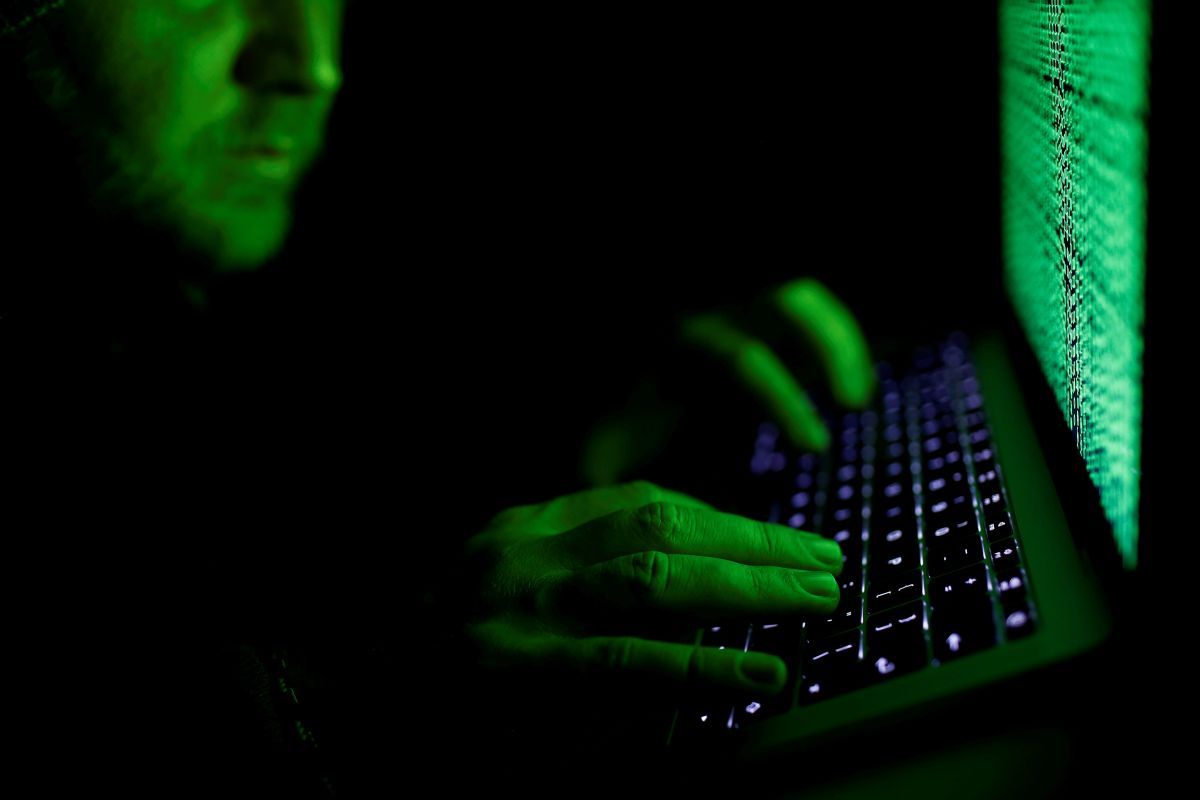 REUTERS
The hacker, Konstantin Kozlovsky, told a Moscow court in August of this year that his nine-member hacking group — which has been accused of stealing over $17 million from Russia's largest financial institutions since 2013 — has been cooperating with the FSB for several years, according to the independent Russian news outlet The Bell. Part of that cooperation included hacking the DNC, he said, according to Business Insider.
Kozlovsky said during a hearing on August 15 that he "performed various tasks under the supervision of FSB officers," including a DNC hack and cyberattacks on "very serious military enterprises of the United States and other organizations."
Read alsoU.S. prosecutors consider charging Russian officials in DNC hacking case – WSJMinutes from the hearing, as well as an audio recording, were posted on Kozlovsky's Facebook page. The Bell said it confirmed their authenticity with two sources, including a person who was present at the hearing. Kozlovsky also posted a letter that he wrote on November 1, 2016. The letter outlined what he said was his work for the FSB, which he said had spanned nearly a decade and, most recently, involved attacking the DNC servers.
Kozlovsky identified his FSB handler as Dmitry Dokuchaev, a cybersecurity expert who worked as a hacker under the alias "Forb" before joining the FSB. Dokuchaev has been linked to a group of hackers known as Shaltai Boltai, or Humpty Dumpty, that has published emails from Prime Minister Dmitry Medvedev and other Kremlin officials.
The cybersecurity firm CrowdStrike publicly concluded in June 2016 that hackers associated with the FSB breached the DNC in late 2015. WikiLeaks published internal committee emails during the Democratic National Committee in July 2016.
Read alsoFSB Colonel helped U.S. collect evidence of Russia's elex meddling – mediaKozlovsky also named Ruslan Stoyanov, a key cybercrime investigator at the Russian cybersecurity firm Kaspersky who was arrested last December along with Dokuchaev and Sergei Mikhailov, the deputy head of the information security department of the FSB.
Mikhailov has been accused of giving US intelligence officials information about a server-rental company, King Servers, through which Russian hackers have been known to attack the US, Russian newspaper Novaya Gazeta reported last December. The Bell reported earlier this month that he could soon be charged with treason.
Dokuchayev and Stoyanov have been in pretrial detention since last December on treason charges, according to independent Russian news outlet Meduza.
If confirmed, Kozlovsky's work with the FSB could undermine the Kremlin's repeated claims that it had nothing to do with DNC hacks during the 2016 campaign. And it would fit a consistent pattern in which Russian intelligence officials recruit skilled hackers to engage in cybercrime.
Read alsoRussian hackers tried to target emails of Ukrainian politicians – APHiring elite criminal hackers, or cultivating them from a young age, has allowed Russian intelligence agencies like the FSB and the GRU (Russia's military intelligence arm) both to improve their foreign espionage capabilities and keep potentially rogue hackers under government control.