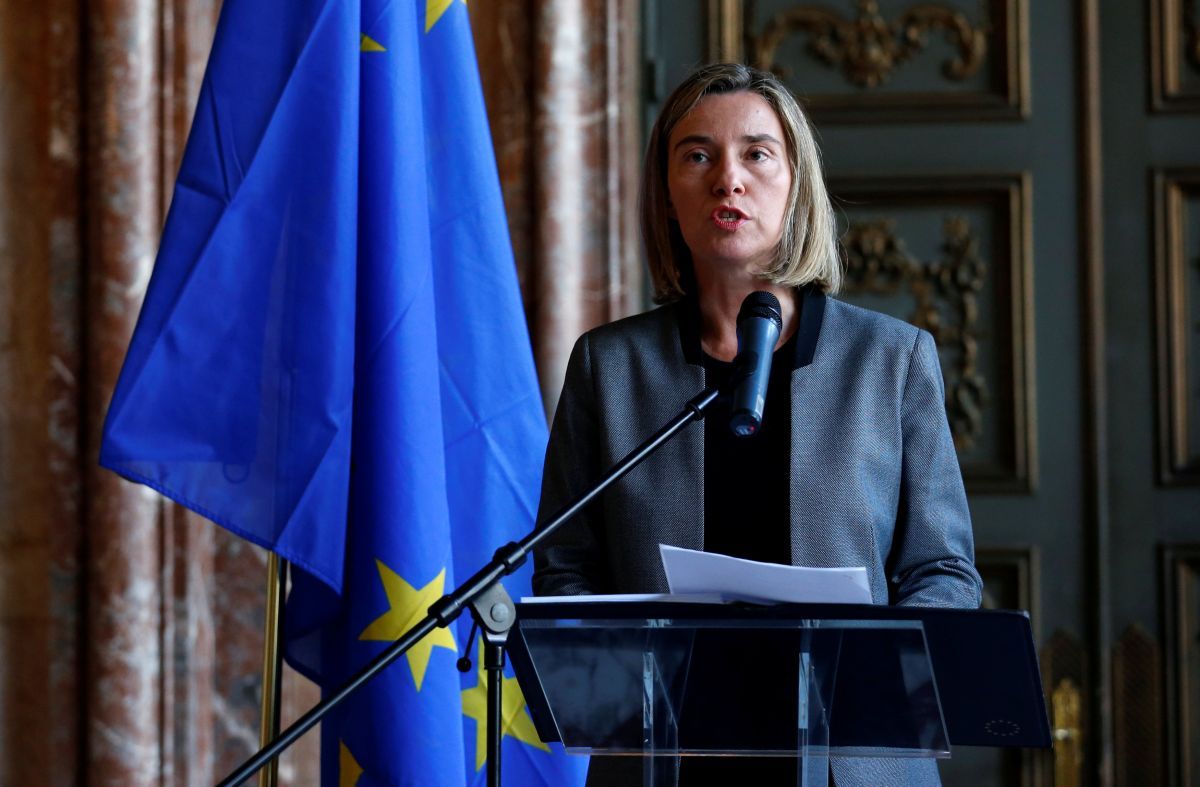 REUTERS
Federica Mogherini said the bloc's member states would not recognize the city as Israel's capital before a final status peace agreement, according to BBC.
She spoke after meeting Israeli Prime Minister Benjamin Netanyahu, who wants the EU to follow the U.S. in doing so.
President Donald Trump's move prompted widespread international criticism.
Read alsoMembers of Knesset call on Ukraine to recognize Jerusalem as Israel's capitalMs Mogherini, who was speaking at a news conference in Brussels alongside Mr Netanyahu, said the EU would continue to recognize the "international consensus" on Jerusalem.
"There is full EU unity on this, that the only realistic solution to the conflict between Israel and Palestine is based on two states with Jerusalem as the capital of both the state of Israel and the state of Palestine.
Read alsoTrump recognizes Jerusalem as Israel's capital and orders U.S. Embassy to move"The EU and member states will continue to respect the international consensus on Jerusalem until the final status of the holy city is resolved, through direct negotiations between the parties."
But Mr Netanyahu said the US decision was a recognition of "reality".
Read alsoTwo dead in "Day of Rage" over Jerusalem, Palestinian president defiant - ReutersHe is in Brussels for talks with EU foreign ministers - the first time an Israeli prime minister has visited the city in more than 20 years.