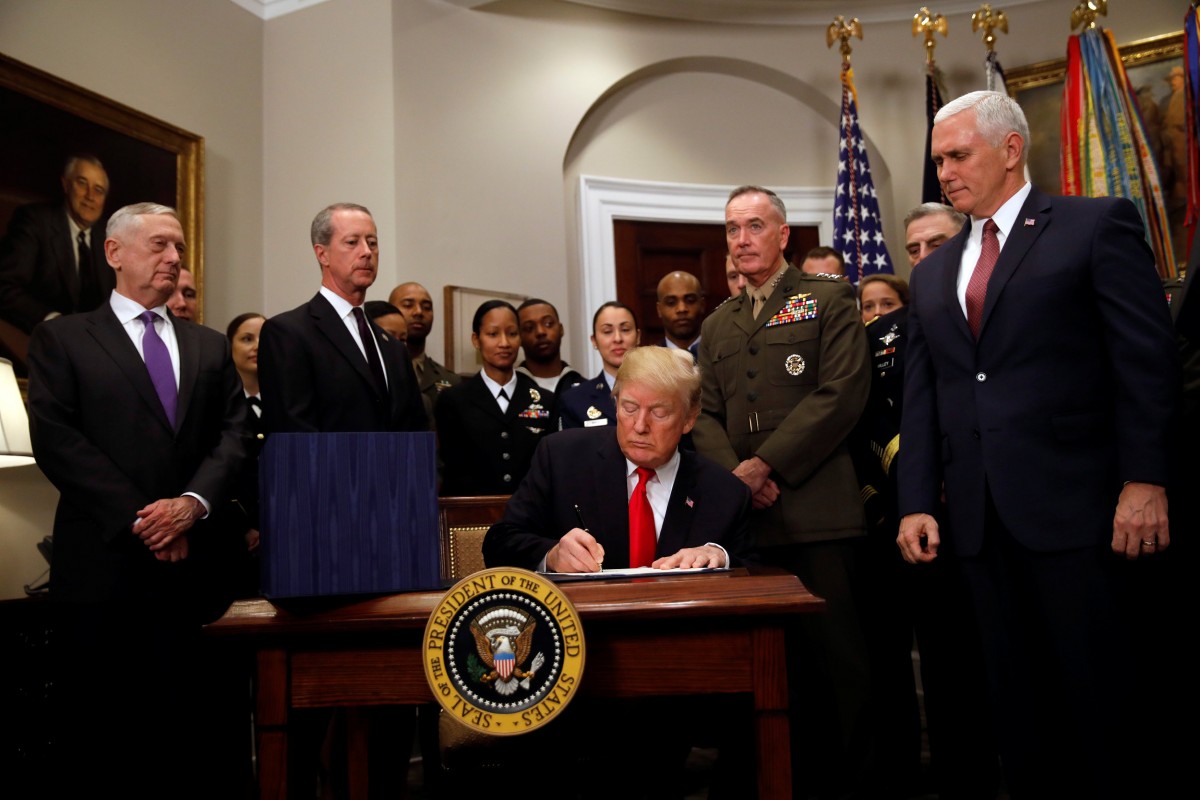 REUTERS
"This legislation represents a momentous step toward rebuilding our military and securing the future for our children," Mr. Trump said, CBS News reported. 
"I applaud the work of the members of both parties who came together to pass the National Defense Authorization Act, which passed with overwhelming bipartisan support – something that sounds very nice to my ears," he said.
Read alsoU.S. State Dep. says lethal aid to Ukraine not ruled outThe legislation establishes spending levels and policies for the Department of Defense – around $626 billion for the base budget. It sets spending levels for overseas contingency operations – which includes funding for the fight against ISIS – at about $66 billion. The defense budget calls for an increase in the size of the armed forces and the salary of existing members, improvements in missile defense capabilities and upgrades to combat vehicles among other military initiatives. However, this NDAA exceeds the spending caps set by the 2011 Budget Control Act to keep deficits under control, and lawmakers could have a fight ahead about how to fund the bill, which exceeds the 2018 budget cap of $549 billion by $150 billion.
The House and the Senate passed the $700 billion bill for fiscal year 2018 in mid-November.
As UNIAN reported earlier, the NDAA authorizes $350 million to provide security assistance to Ukraine, including defensive lethal assistance. "The legislation restricts half of these funds until the Secretary of Defense certifies that Ukraine has taken substantial action to make defense institutional reforms critical to sustaining capabilities developed using security assistance," a report posted on the U.S. Senate Armed Services Committee said. 
According to Ambassador of Ukraine to the United States Valeriy Chaly, the act suggests that Ukraine be provided with such defensive means as air-defense and surface search surveillance radars, naval countermine means, offshore and coastal patrol ships. "It also includes funds for the rehabilitation of our wounded soldiers in medical institutions in the United States, training of Ukrainian paramedics," he added.